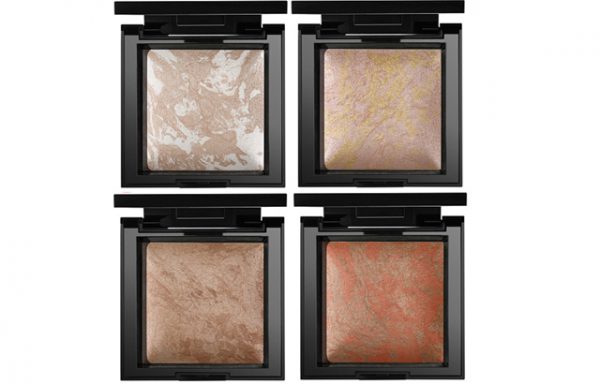 Highlighter: it's about as polarizing as contour, because people either love it or hate it.  For some, it's way too obvious and for other's it's the perfect finishing touch to a makeup routine.  I agree that it can be a bit much for daytime, and I'd rather use it just on special occasions.  Most of the time, it just looks way too obvious to even look like you're really glowing.
But now, Bareminerals, the brand that really focuses on skin-like makeup, has come out with their own highlighter that's more subtle than almost everything else that I've tried.  The highlighter comes in four colours: opal/beige for light skins, gold and rose for medium skins, champagne/copper for tan skins, and bronze and coral for darker skin tones.
I have the gold and rose and it's below.  It's light and powdery and actually does wear more pink than gold.  It's easiest to tap it on top of makeup and it's so powdery that it works well as an eyeshadow too.  Because this one is so pink, I think that it works better on top of blush, and for my skin tone (which is actually medium) I think it would be better to go one shade lighter or darker.  I like my highlight to look like real "light" shining on my face, and that's either white light or golden light.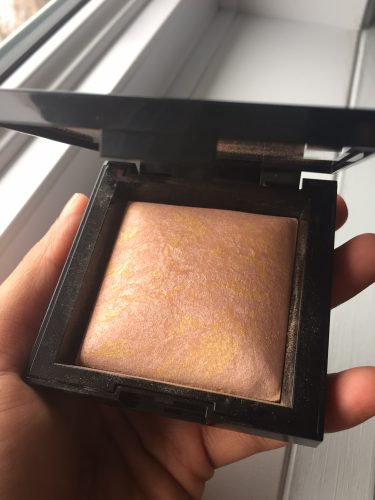 Available at Sephora.  $35.