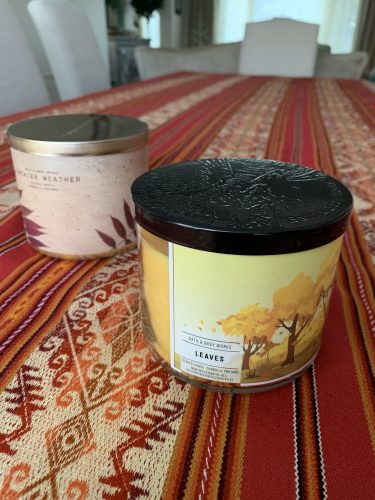 I have to say that because of me buying so much hand sanitizer this year, Bath and Body Works at my local mall was the one store that I couldn't wait to go into.  They have the best-smelling stuff and their sanitizer smells better than everything else out there.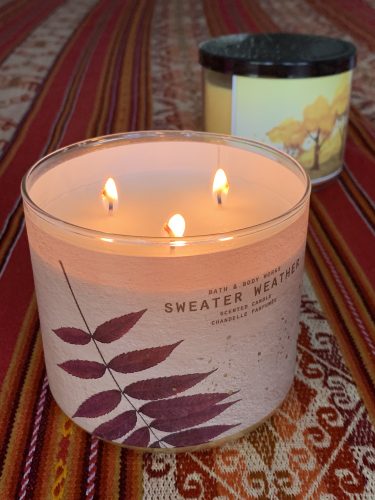 This fall, I have two of their candles on rotation too – Leaves and Sweater Weather – cue the SNL sketch here, which if you haven't seen, you gotta find. Sweater Weather smells vaguely of apples and trees.  It's not a distinctly fall scent, but it kind of goes well with cooler weather, if you know what I mean.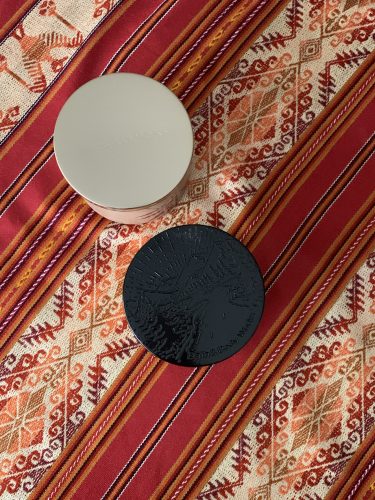 Leaves is in the same vein and you'll be relieved to know that it doesn't smell like dry leaves.  If you have a hard time figuring out what your smelling, don't bother checking the notes on the bottom.  They are laughably off, and arguably are randomly chosen words that have scents associated with them.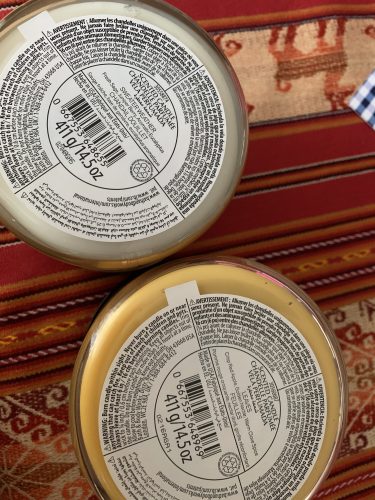 I like that the candles come with a lid. You should keep your scented candles lidded, or under a cloche, or in their box so that the scent doesn't dissipate.  Look at the beautiful lid of this Leaves candle.  The attention to detail is spot on and really makes this seem more luxurious than it is.
This season, they also come packed in a pink gift box so that you can thank someone in your life.  I grateful for a lot of people in my life so I won't have trouble giving this candle away. I hope you do too!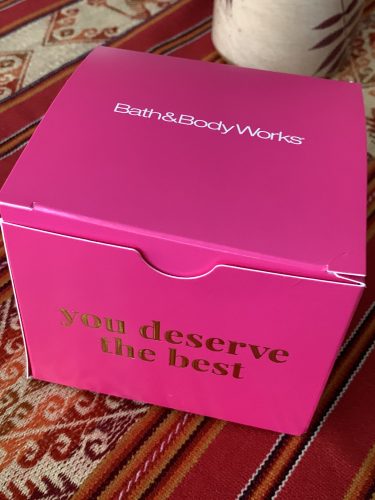 Available in Bath and Body Works stores now.