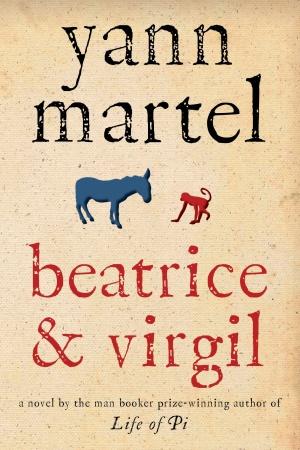 I hated Life of Pi by Yann Martel.  I know that it won a Booker Prize, but I hate that the reader was tricked into reading the whole book before getting a surprise ending.  I hate endings like that.
Thus, it was with some skepticism that I picked up Beatrice and Virgil, the new book by the famous author.  I knew that it would be good… I just didn't want to get tricked again.
Actually, this book is better than good, and I thoroughly enjoyed reading it from beginning to end.  Beatrice and Virgil seems semi-autobiographical – it is about an author who becomes famous and then stops writing for a while because his new piece of work gets torn down by his editors and reviewers.  He decides to go on with his life – and stop writing – and it's then when he meets a taxidermist who wants the writer's help in writing his own opus.
The man is a bit strange to say the least, but his play is so good that the writer wants to keep helping him and keeps going back to his shop because he's intrigued by the man who writes so well already.
Again, like Life of Pi, this one is a deep novel and leaves you thinking even after you've finished it.  If you hated Life of Pi all the way through, then maybe don't pick this up.  If you were torn about Life of Pi or you'd be willing to give Yann Martel another chance, then pick this up – maybe, like me, you've grown a bit since you read his last work and can "get" this a little better.