I am all about an edited list of nail polish colours because the nail art trend left me a little tired of anything crazy and wacky.  The Beaute Cosmetics Vernis Eden collection could not have come at a better time.  It's a perfect edit of ten shades that are just perfect.
The colours I tried were Charm and Curse.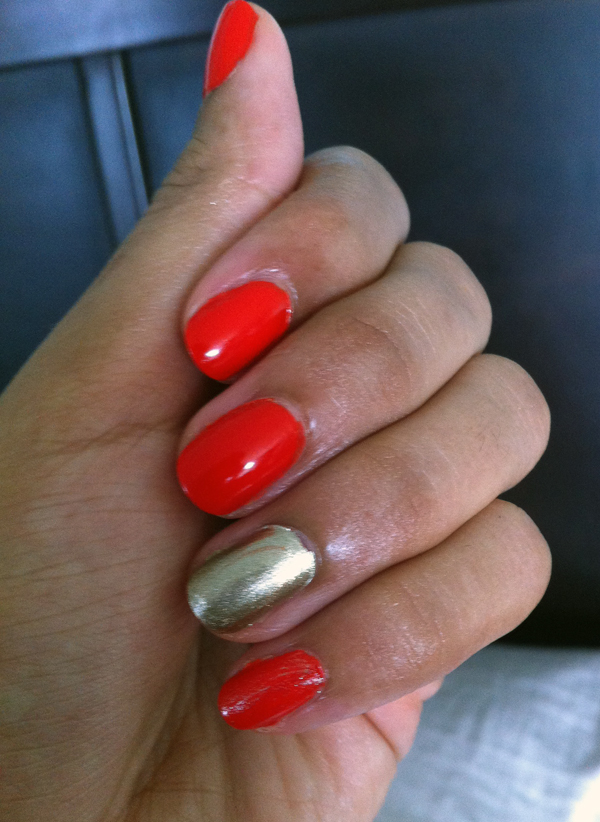 Charm is a pale gold, and Curse is a super bright orange.  Both were possibly the most pigmented nail polishes that I have ever tried.  Curse was hands down my favourite colour because it's a cream and even without a top coat it was super shiny.  The polish wore really well and I just needed two coats – even one coat was enough coverage, but I guess I applied two out of habit.
The other colours are:
The Kiss: Pink
Perdu: Nude
Eunoia: White cream
Enigma: Lilac Turquoise Shimmer
Petrichor: Muted Smoke
Bloodlust: Blood Red Apple
Deceit: Bold Royal Blue
Titan: Navy Slate
The polishes are also Big 5 Free and cruelty-free.
$16 each at Beaute-Cosmetics.com.