I can't help myself when it comes to this beautiful Lanolips packaging. The old-school writing and the beautiful colours mean that these products stand out in my bathroom.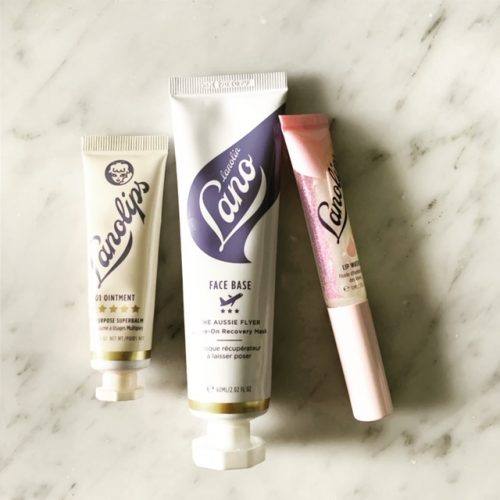 Quick reviews of what you see above:
Skip out on the lip water. It's holographic and pretty but it doesn't really moisturize.
The Face mask is ok. It's moisturizing but doesn't really give skin that glowy bouncy look that I'd want. It's a leave-on face mask… so more like a moisturizer, but if you don't want to leave it on, you could wash it off. I left it on for a night… with lukewarm results.
The 01 Ointment (on the left) seems to be the best. It's emollient and really gives relief to dry skin and lips. I'm keeping that one around.
Lanolips is from Australia but is now available in Canada. Anyone try it?