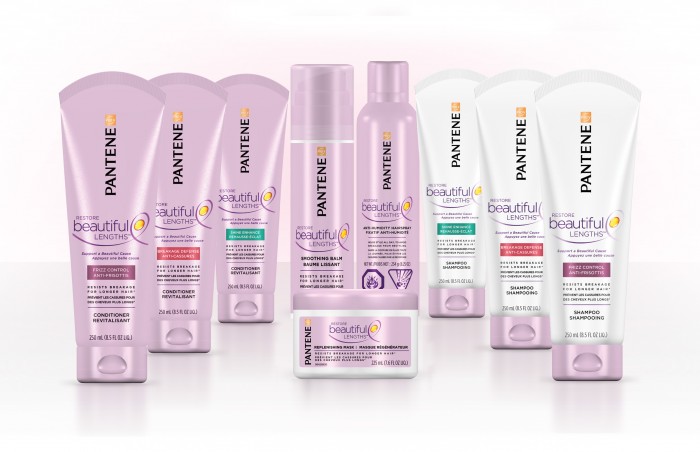 So Pantene has been asking women to grow their hair long and then cut it off to donate.  The campaign – called Beautiful Lengths – asks women to donate their hair so that wigs can be made for cancer victims.  It's a pretty great idea, especially at this time of year when people are in the mood for huge makeovers and might want to cut their hair short.
Now, Pantene has products that can actually help you look after your hair and grow it longer than ever.
The new products are called Restore Beautiful Lengths, and are meant to be gentle on the hair so that it doesn't break easily.
I've been using the Frizz Control shampoo and conditioner and it is insane! After the very first time I used it, my hair was so soft that I really couldn't stop touching it.  It was so dry because of some heat styling, and thanks to just one shampoo and conditioner, it became totally moisturized and healthy and shiny. Love that!
You can get the products from your local drug store.