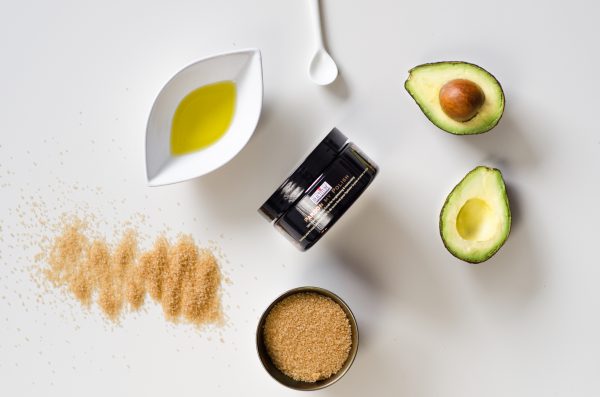 I love the wholesome concept behind beauty lines that are made for pampering yourself.  Truly, it's so important to take care of your body because it gives you such a sense of well-being – pair it with a good workout and you get the meaning to the idea that summer bodies are made in the winter.
Beautitude is made by sisters, Chrisanthy and Catherine Boriamos, whose family is behind one of the biggest sugar and salt importers in Canada.  They wanted to create a body line that used those ingredients, and so Beautitude was born. It uses ingredients that are natural and good for your skin.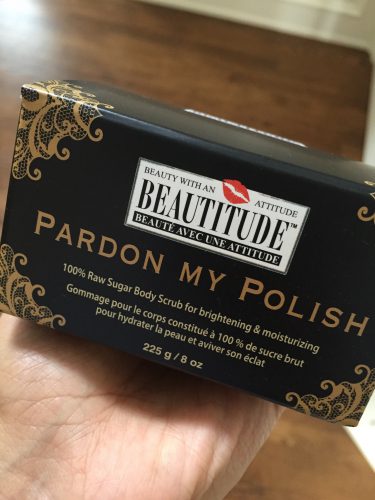 One of their products that really focuses on using quality ingredients is the Pardon my Polish sugar scrub ($50) which uses raw sugar instead of white sugar. The raw sugar is a bit rougher on the skin but it doesn't dissolve as readily as white sugar, so it really holds up to a good scrub.  It's mixed with hazelnut oil and avocado oil so that it's moisturizing too.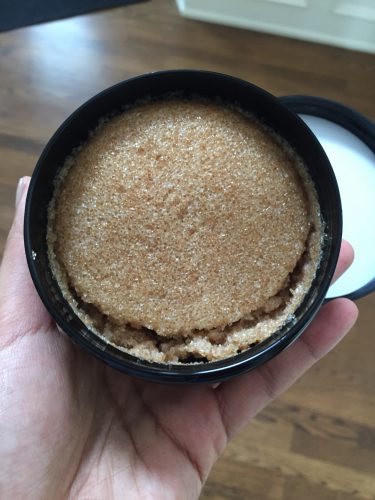 The best way to use this is to get in the shower, get your skin wet, and then turn the water off.  Rub it in while the water is off so that none of it gets washed away before you're ready.  Rinse off and then towel dry your skin.  The oils will stick to your skin, but not the scrub.  Your skin will be nice and moisturized while also being soft and smooth.
Follow up with their The Baume body oil ($40) which is light and silky but still moisturizing. 

You can get Beautitude products from their website and also from salons and spas across Canada.