Beauty by Zero is a new brand that's available at Shoppers Drug Mart this fall.  From Britain, this clean beauty brand not only has skincare with ingredients you can pronounce, but they also believe in being sustainable and not being bad to the planet.  As such, all their packaging is recyclable – you just make sure that the inside is clean and you can throw the tube into the recycling bin.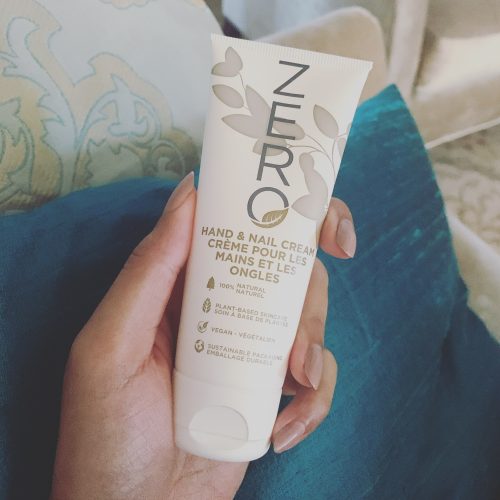 I loved this hand cream because it was rich and immediately soothed my dry skin.  I also used it on my face in a pinch and it worked well relieve dryness, and I used it on my daughter and felt good that the ingredients were natural.  I know that natural isn't always everything – trust me, I love my skincare that comes in a lab-type dropper bottle – but when you have a hand cream lying around, everyone reaches for it and this was one that I was happy to share.
$19.99 at Shoppers Drug Mart.