I kind of love the idea of the new bare-faced makeup look, and I love that Philip Lim went there with a "chocolate cherry" lip. The makeup, of course, was Nars – porcelain matte skin seems to be a Nars trend, especially since they have a new Cream Compact foundation coming out next season.


Francelle Daly for NARS Cosmetics said of the look: "We achieved a sophisticated makeup look this season with really supple skin and a brown toned lip. These girls are cool – uptown girls with downtown boyfriends."
Products used to create the look are:
FACE
Luminous Moisture Cream
Radiant Cream Compact Foundation (New for Fall 2013)
Light Reflecting Setting Powder – Loose
Concealer
Miss Liberty Highlighting Blush
Copacabana Multiple
EYES
Yamal Single Eyeshadow (New for Fall 2013)
Brow Gel (New for Fall 2013) – used as mascara
BROWS
Brow Perfector (New for Fall 2013)
Brow Gel (New for Fall 2013)
Eyebrow Pencil
LIPS
Kenya Lip Liner Pencil
Mambo Eyeliner Pencil – used as lip liner
It's too bad that Nars is coming out with a brow gel in the fall, when we are so into them right now. Brows are definitely big right now, and they're perfect for framing a face when you're going bare on the rest of your makeup.
As for the almost-nude eye that you see – we're using Dior's new(ish) Mono Eyeshadow Compact in Nude. It's sheer when used on its own, but can be a bit more opaque when used with an eyeshadow base or even wet.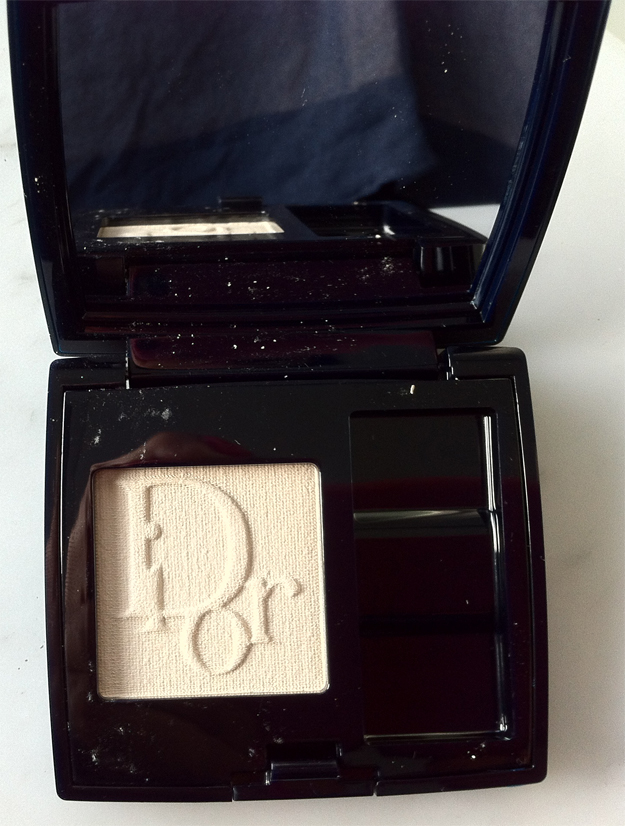 The Dior Mono Eyeshadow is $32 – they're perfect if you're looking for just one or two colours to add to your makeup collection. The eyeshadows come in 8 colours – 4 that are "nude" shades, and 4 that are "smoky". They are available at Dior counters now.