Olivia Wilde's look is exactly what I've been wanting to do with my own makeup for the last few days but just haven't had the right event to do it at.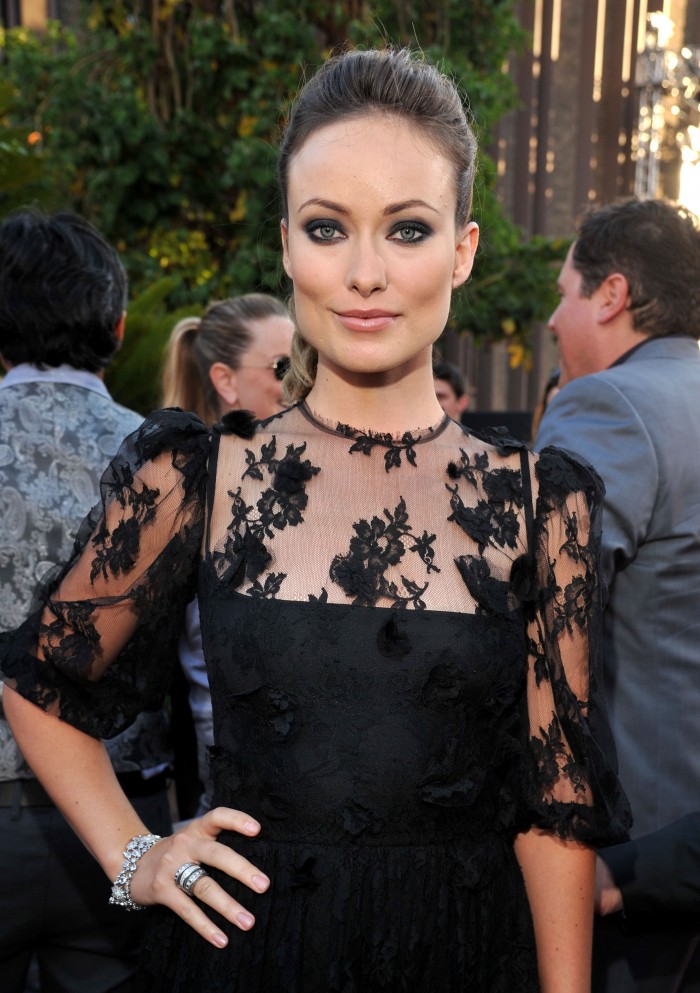 I love that it's almost fall and so a smoky eye is so appropriate. More and more, I've been seeing it done with a lot of black shadow instead of the colours that we had been seeing for the past few years. I think it's just time for the classics now.
There are so many ways to do a smoky eye, but I love that this one has lack of any kind of shimmer, which I myself am tiring of. I think matte skin and even eyes are really making a comeback, and too much shimmer is just not looking as good as it's supposed to. Definitely skip the highlighter on the brow bone like Ms. Wilde did and keep the cheeks and lips shimmer free as well.
Also, take the black shadow all the way around the eye to get the most impact out of this look.
What do you think? Is this look inspiring you?