We realize that many of you are heading off for vacation soon, and so we thought we'd share some of our personal travel tips to make your journey easier! This week we cover what we like to pack – and what we leave at home. Today we cover cleansing! If you have some travel tips to share, leave them in the comments!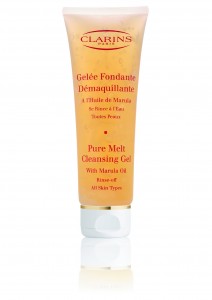 by Kyle Gordon
A cleansing gel is a great way to remove makeup, daily build-up and leave the skin hydrated and nourished with one no-mess product. Clarins Pure melt cleansing gel with Marula oil and La Roche Posay physiological micellar solution are 3-in-1 champions.
If you nervous about spills, cleansing clothes are super light and easy to stow away.