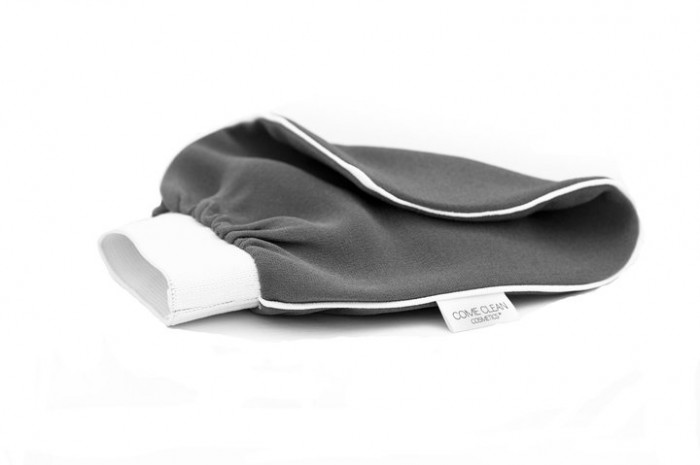 We've told you how to get a great summer tan without even stepping outdoors, so we figure we may as well tell you how to exfoliate before using your favourite tanning product.
The latest and greatest is the Come Clean Mitt which is essentially gentle sanding paper for your skin.  This mitt has an abrasive quality and you just rub your skin in long smooth strokes after sitting in the steam of your shower for a bit.  You'll notice smoother and more clear skin in just one use.
Obviously, due to the extremely abrasive quality of the mitt, you don't want to use this on the delicate skin on your face, but everywhere else is fair game.
It retails for $30 which is probably more than your favourite scrub, but it will last longer, and be more effective in just one use.
Pick it up online.