My fav natural/gentle/mindful brand, Beautycounter, now has a bi-phase makeup remover that is completely mineral oil and paraben free but still takes all your waterproof mascara off.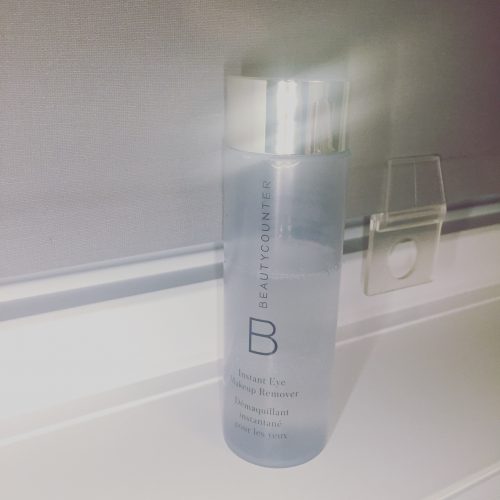 It's life-changing, especially if you throw away the cotton pads and use it like a cleansing oil. No, really, wiping your face with cotton pads and hoping everything is clean is just so '90s and there's no reason to do that anymore.
Simply shake up this makeup remover and pour some into your palm like you would a cleansing oil. Then rub it all over and around your face and really emulsify your makeup. You can put this on your mascara too and it'll just break it down and rub it around.
Then, take your muslin or cleansing cloth, wet it with warm water, and wipe all this off. Follow up with a foaming or cream cleanser depending on your skin type and you're good to go!
A lot of natural makeup removers are not great at actually removing makeup, although they are super gentle, but this one is fantastic. Not only does it break everything down but it just glides on to skin and has a smooth slippery feel that really feels nice to massage on.
Get it onlinefor $30.