Beautycounter's Protect Stick Sunscreen is zinc based, water resistant, and SPF 30, and its formula is sheer enough to be used on all skin tones.  Take a look for yourself.  I've applied it on my arm and haven't rubbed it in and you can barely tell where I've applied it.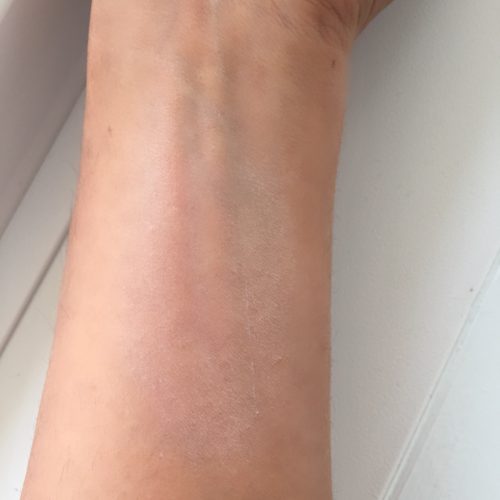 The stick formula means that it's perfect for using on your face and targeting those areas that are easily burned in the sun – think, the tip of the nose or the tops of your shoulders. It comes in 2 sizes too – a mini for travel, and a larger size that, truthfully, still fits into most purses and gym bags.
I apply it on my face and then kind of smooth it in with my fingertips and I'm good to go.  It makes it easy to apply on the back of my neck, the top of my shoulders, and my arms in a pinch before I head into the car.