Alright, it's time to get out your Christmas list and put down an eyeshadow palette on it – because although you might have a few kicking around in your makeup drawer, you might not have one that's as buttery smooth and flake-free with intense colour-payoff, and blendability all in one palette.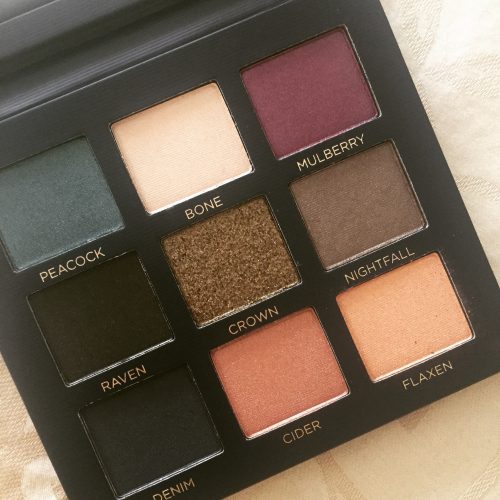 My palette is in the color story Statement. It's a mix of neutrals, brights, and smoky shades that offers lots of options for eye-catching looks.  The palette is also available in lighter and more neutral tones if that's your thing. My favourite shade in the Statement palette is, of course, Crown, because of how much glitter there is in this colour.  Normally, I tap glitter shades on to my primed eyelid with my finger, but I found that I could use a brush with this shadow. It not only stuck to the brush, but then it even transferred from the brush on to my eyelid.  
Staying power for these shadows is pretty amazing.  Most shadows seem to crease on me even with primer. They might last through a work day but not normally the whole entire day, but these last and last with no issues, and I'm finding that each and every colour seems to work as well as the last.  
You can find Beautycounter online or through Beautycounter representatives.
$62.