Sign me up for a new mascara every month, and the latest one in my makeup bag is the Benefit Badgal Bang! mascara.  This has the thinnest spikes on its wand and it's absolutely great at grabbing all the lashes and applying lots of mascara on them, which is what makes it a great volumizing mascara.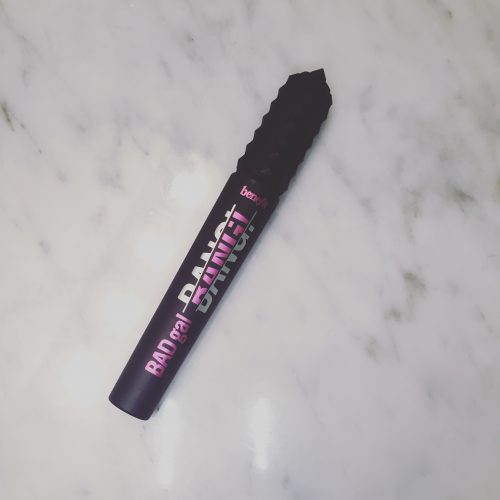 Now, truth be told, if you wear a lot of moisturizer or day cream, or a greasy foundation or sunscreen, then this is going to smudge on you and you're probably not going to like it.
But, if you have more matte skin, then you won't have to worry about that, and it will make your lashes look amazing, especially once it dries out a little in the tube and doesn't go on so wet.
This is a great mascara, and I can't wait until it comes out in a waterproof, or water resistant formula because then it really won't smudge in any condition.
$32 at Sephora!