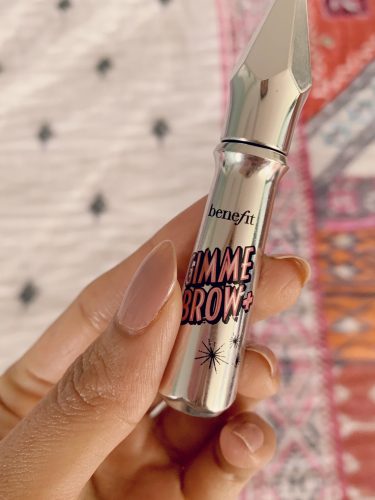 By now, you've seen me use this eyebrow gel in one of my many tutorials and videos, so you know that I love it and use it daily.  This Benefit Cosmetics Gimme Brow+ was the original fiber gel that was on the market, and I've actually used it for years.  It came before the Boy Brow that everyone is using these days and is almost the same.
What's great about it is that it adds volume to your brows without making them look too filled in or fake. It also comes in 12 colors which is more than most brow products come in. I found this to be pretty impressive.  There's even a grey for people who have grey brows.
I'm using that in the color for her but I could probably even go up to a 4.5 or a five and it would match my eyebrows perfectly.
Find it at Sephora or online for $32.