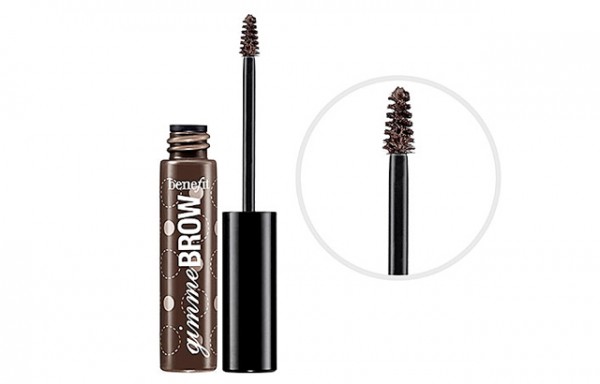 So I know that I literally just reviewed the Nars Brow Gel  but I've gotten my hands on Benefit's new Gimme Brow, and I couldn't help but compare the two.  Benefit touts Gimme Brow as a brow volumizer.  They're saying that it has fibres that cling to your brows and skin to help brows look thicker and more full.
When I used the gel, I couldn't really see any fibres but I will say that it made my brows look more full and I was happy with that.  When I used the gel (and I used it in a dark colour), I found that I didn't need to fill my brows in with another product, and this also held my brow hairs in place which was awesome.
But the real selling feature that took Gimme Brow above and beyond?  The teeny tiny wand which makes it easy to manoeuvre over even the most sparse brows.  I actually compared it side by side with the Nars product – check it out: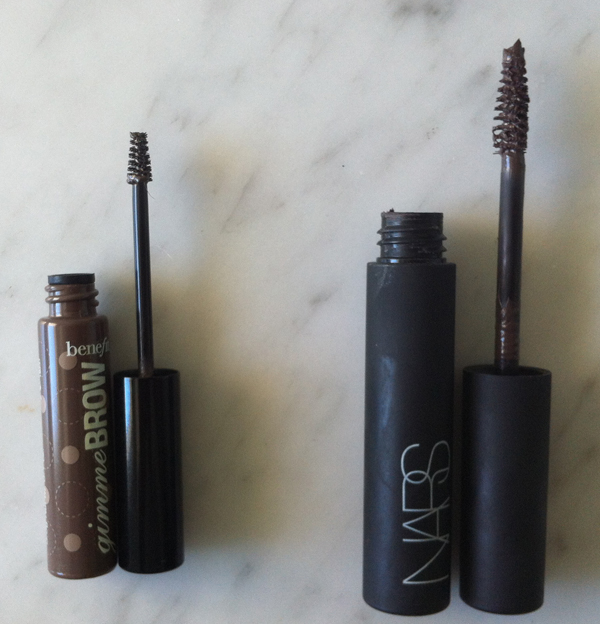 As you can see, not only is the wand smaller, but it also has less product on it which actually makes it easier to apply just the right amount of product without any clumping.  Yes, the amount of product you get is also just a bit, but I think that's fine because in my experience brow products seem to last a long long time.
Gimme Brow is available in two colours (light and deep), and is $26.