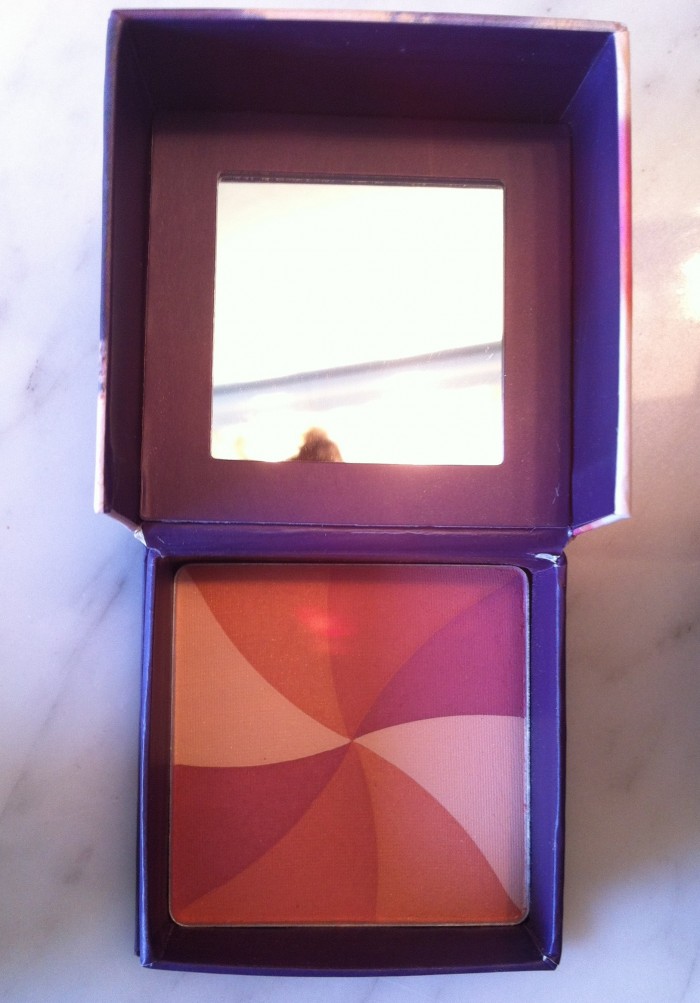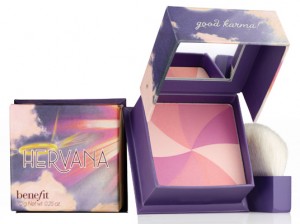 Benefit's new blush in a box is called Hervana.  The powder is a mix of a shimmery white, peach, pink and berry face powders, that blend all together to make a soft pink blush.  You can even use it as a highlighter if the blush is too light to show up on your skin tone.
On my medium tan skin the blush was pretty subtle but I could see the difference it made.  I liked using it and I think it would suit lots of different skin tones.
Pick it up at Sephora, Holt Renfrew and other places for $30.