I was perusing the Benefit website, and I saw that they're now offering their Hello Flawless powder foundation in 15 shades instead of just the original 3!  All I can say is: FINALLY!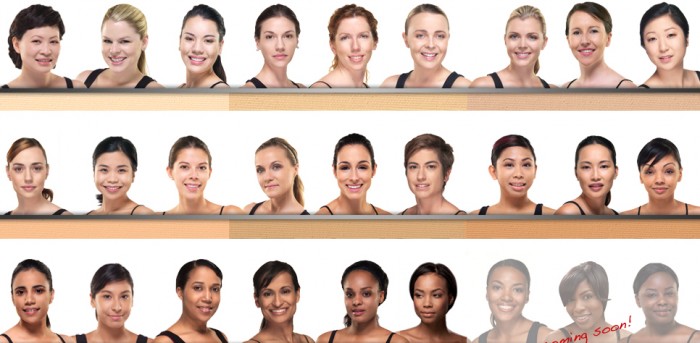 I know that when Hello Flawless first came out, I found the medium shade to be a little on the yellow side and could only use it as a setting powder, not a foundation.  I still don't see a shade that would suit me on the website, but I can't wait to see some of the shades in person so that I can see if there's really going to be a lot of nationalities represented.
I know that I'm not the only one who has a hard time finding a perfect match with foundation, and I have many friends who are lamenting the closing of Prescriptives counters across North America.
Still, I have to say that it is understandable that some companies offer their foundations in limited shades: making more shades costs more money and if you're a small niche brand, that's something that you can't always invest in.  I'm not saying that Hello Flawless is a perfect foundation – I certainly didn't use it as such – but at least more of us can try it now!