Annie and Maggie, daughters of one of the Benefit founders, have joined the Benefit team, and they've created 2 new palettes as their first attempt for product development.
If the rest of their work is going to follow these, then I can't wait to see what they'll come up with because these are two of the best palettes that Benefit's ever created.
Each contains 4 shadows, and a lip gloss, along with other Benefit products (blush or bronzer, Benetint, or highlighter). Yes, the eyeshadows are highly pigmented and go on so easily, but the best part is that the lipglosses come in their own tubes instead of being inside the palette where they can get ruined by eyeshadow. It also means that if the gloss goes well with the look you're sporting, you can put it in your purse and be on your way! It's not a crazy concept, but it's the first time that Benefit has ever done it, and I'm thankful.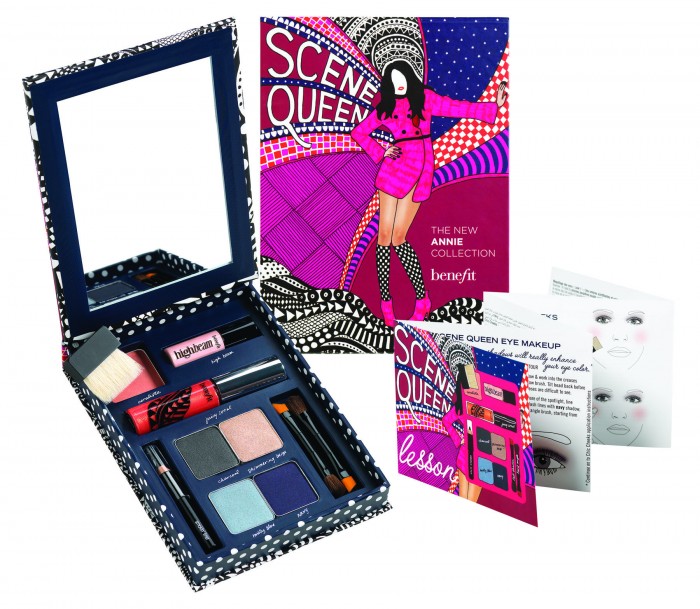 The Scene Queen Palette is made by Annie had features a coral gloss to go with the Coralista blush that it contains.  You can do a really pretty smoky eye with this palette, and I like the addition of the navy shadow.  I've found that it makes a great liner, and it's different from the black or brown liner that I usually wear.  The palette also contains Highbeam which I found to be kind of useless because it didn't look great with the Coralista blush, but if I was traveling and in a pinch, I might use it.  I like that the kit has dual-sided brushes, which are totally usable, and that one of the sides has a liner tip.
The Maggie Collection features the Sunday Funday palette and it has a bronzer, a pink gloss with golden shimmer in it, and a Benetint.  The shadows are still easy to wear and use, and this comes with a brown liner rather than a black one.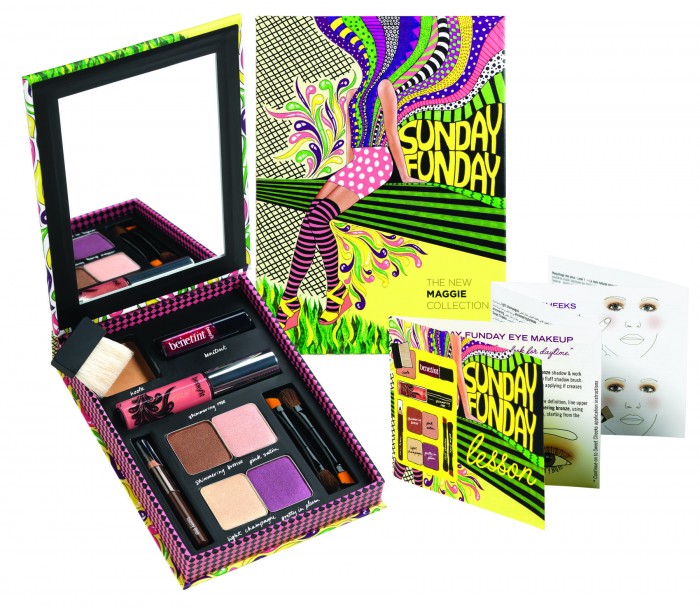 I really think that either palette would on all skin tones, although my favourite is the Scene Queen one.
The glosses from both palettes have already made it into my purse. Juicy Coral is for when I'm wearing a coral blush (Coralista's in the palette, but sometimes I wear MAC's Hipness, or another coral blush). Shimmering Rose gloss is a pretty neutral pink with golden shimmer in it and I wear it when I'm wearing a bronzer or a pink blush.
These palettes are available exclusively at Sephora stores.