Check out my image of Benefit's New Nude Shades of their Ultra Shine lipgloss.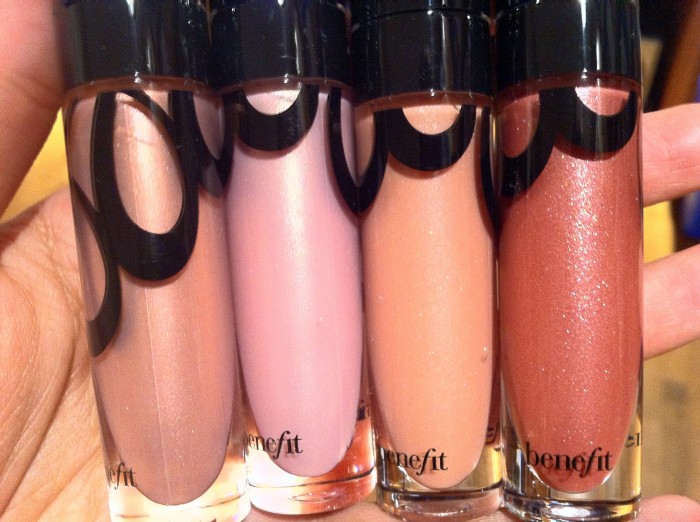 The colours you see above are Nookie Nookie (Opal Glaze), Patootie (Oyster Pink Shimmer), Nudie-tude (beige with golden glitter), So Frisk Me (shimmery golden berry).
All the colours are pretty sheer, so you can see some of your natural lip colour of lipstick peek through and it's quite flattering.  I prefer to fill my lips in with a nude toned pencil, and then wear these glosses on top, otherwise you just don't see the colour on my lips.
This gloss is amazing, and a must have in every purse because it is truly a moisturizing lip gloss, and I love to wear it.  It has kept my lips hydrated all winter, so of course, I'm going to continue wearing it over the summer too!
Benefit is available at Sephora stores!