People, I think that Cameron Diaz really had the best dress last night at the Oscars.  The length, the way that it shimmered as she walked on to stage to deliver her award, the colour, and the pretty gold leaves on it, made it a total winner.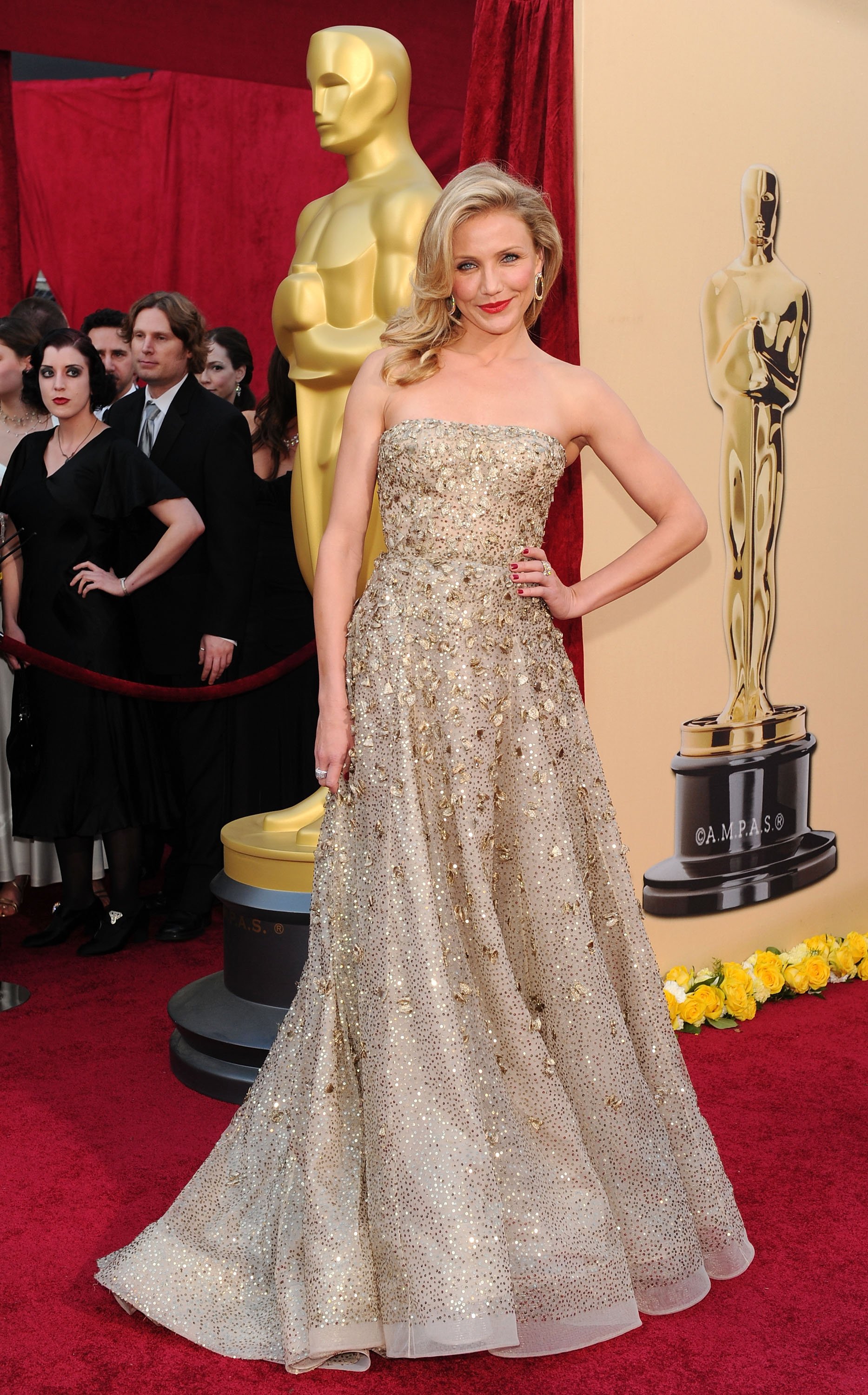 The red lipstick helped her look glam, of course, and let this be a lesson, that makeup should be more and brighter when you wear metallic clothing just so you add some colour to your look and don't look washed out.
As Cameron usually does, her hair was glam but in a breezy surfer-girl kind of way, showing that you can be true to your own style, and still look totally amazing.