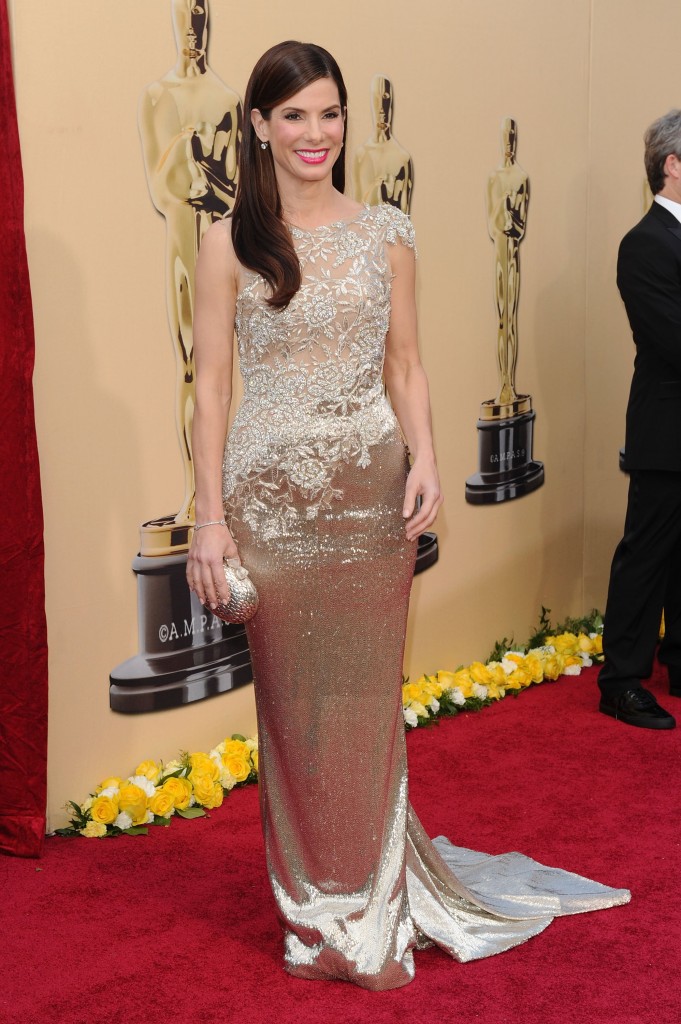 Sandra Bullock hit it out of the park this year at the 2010 Academy Awards. She looks absolutely amazing!
The dress is on trend with it being silver, and very dainty looking, as if there was silver leaf used in the making of the top of the dress, and a long piece of lame for the bottom.  What really did it for me was the hair and makeup.
Because Bullock has dark hair, it was actually a nice contrast to the silver of the dress instead of making her look a little washed out (like Kate Winslet did).  I love that it was smooth and sleek and it was glam yet simple so that what you really noticed was her face since it was nicely framed by the hair.  I think that for the same reason, it was also a good idea to go with a nice bold lip and a plainer eye.
The lip colour is more of a fuchsia red, rather than being a cherry red, and it just takes the whole look to the next level.
I'm not sure if Sandra will win the award, but it will be worth it to see her walk up to the stage in this dress.