MAC Art Supplies is a collection of Pearlglide Eyeliner pencils, GreasePaint Sticks, and Pro Longwear Lipstain Markers. Seriously, there can't be a collection better than this, because this has everything you need to look amazing!
The PearlGlide Intense Eyeliners are better than I remember them. I've been using them with a primer and smudging them into my eyeshadow. The result is a glimmery sheen of intense colour that lasts without creasing. I use them at the end of my eyes to give them a pop of colour and the soft formula is so easy to smudge and play with but eventually dries to a stay put finish.
The GreasePaint Sticks (which are reintroductions) are even better because I find that I can use them even without a primer. All I do is put them on my lids, smudge with my fingers, and I'm good to go! The great thing this year is that MAC has introduced them in wearable colours – Zinc Zone is a dark silver, and my favourite is Below Ground which is more of a dark taupe.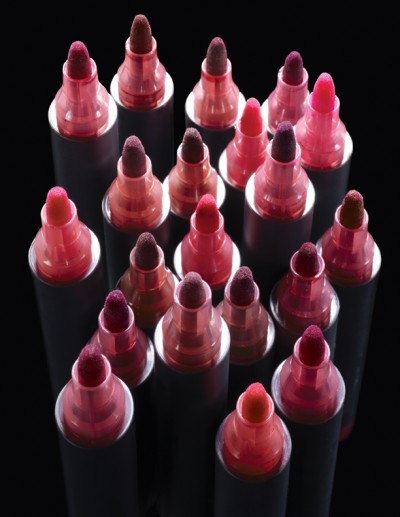 Finally, there is MAC's claim to fame – Pro Longwear Lipstain markers. These are similar to offerings by CoverGirl and Lise Watier, except that they last way longer, and are highly pigmented. They also come in lots of colours. Full of Flare is my favourite, and I find that it's a very pretty coral that goes well with almost any eye look. I really like using this under a nude gloss to give some depth to my lip colour. The finally effect is slightly more pigmented than nude, but wearable with a smoky eye nonetheless.
Art Supplies is already on counters.