Here they are: my favourite looks from this year's Academy Awards: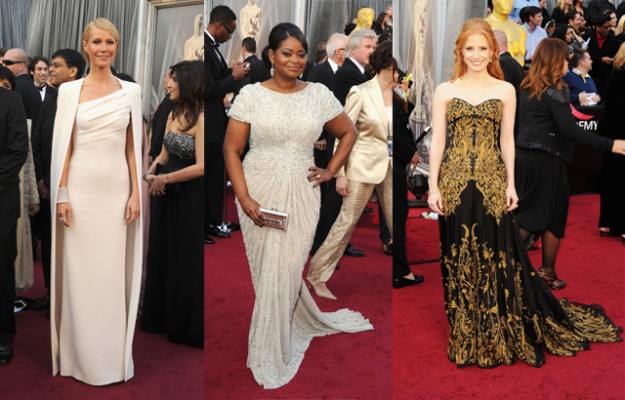 1. Gwyneth Paltrow in Tom Ford.  Only Tom Ford would design something with a cape, and only Gwyneth Paltrow could wear it. On the red carpet, no less.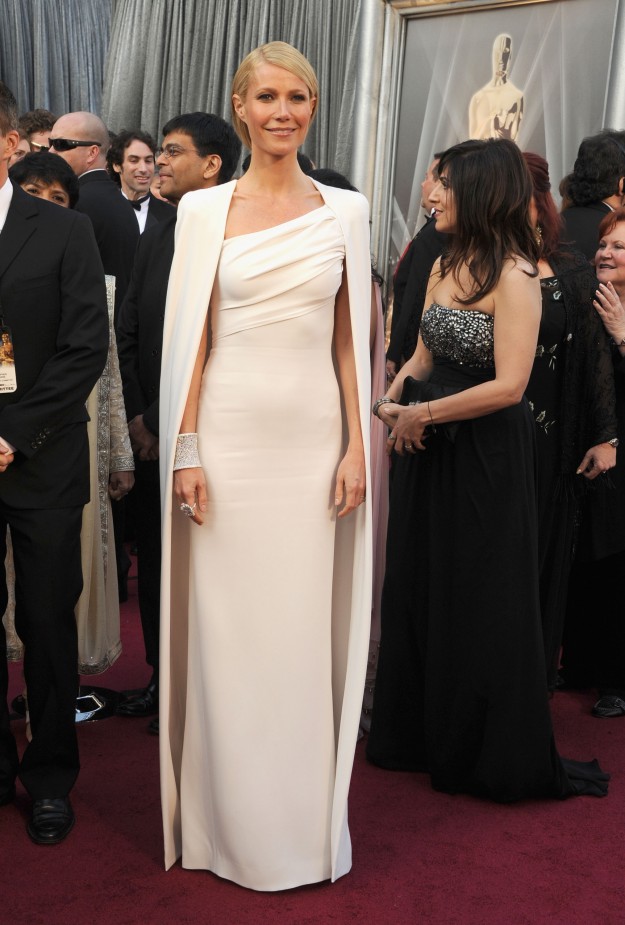 2. Octavia Spencer in Tidashi Shoji.  I had never heard of the designer, but the beading is gorgeous, and I'm so happy she won.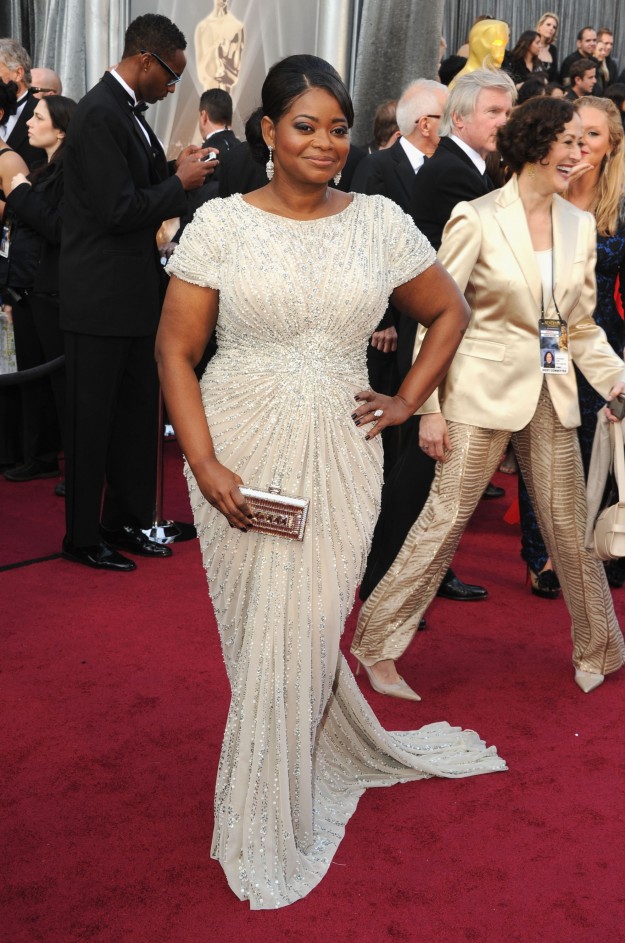 3. Jessica Chastain in Alexander McQueen.  Loved this look.  It's so regal, and Jessica Chastain wore it so well.