Make Up For Ever's Wild Chic "best of" set is the best one around this year.  It really has some outstanding products that can be used together or on their own.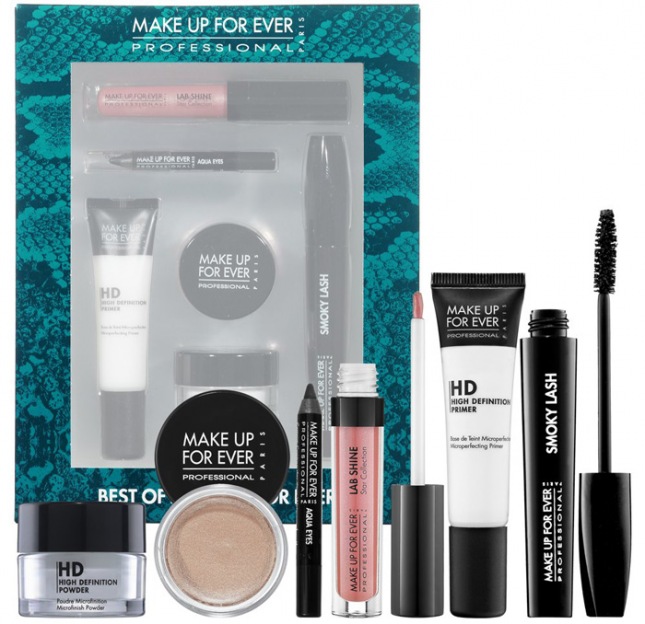 The kit contains their Smoky Lash Mascara (which actually came out in 2009!), a mini version of their Aqua Eyes Eyeliner in Black (super rich colour), their High Definition Primer, a High Definition Setting Powder, their cream eyeshadow in a gold colour, as well as a lovely shade of shimmery nude pink lip gloss.
The entire set goes well together, and I like to take it with me to travel because I can use the eyeliner to make a smoky look really easily.  Plus, the cream shadow doesn't need a primer so that's one less thing that I have to pack!
The set is valued at over $100 but costs only $53 at Sephora!  If you've never tried any Make Up For Ever products, pick this up because it's a convenient way of trying some real winners.