Originally, I wrote an article for Stylelist.ca about the best sunscreens that I've found, but since writing it I've come across and tried so many more that I need two separate articles: one on the best sunscreens for your face and another on the best ones for your body.  Lets start with the ones for your body.
And if you're in a bit of a hurry and can't wait for that list, you might want to check our past article on Sunscreens for your Face: What to Try and What to Toss.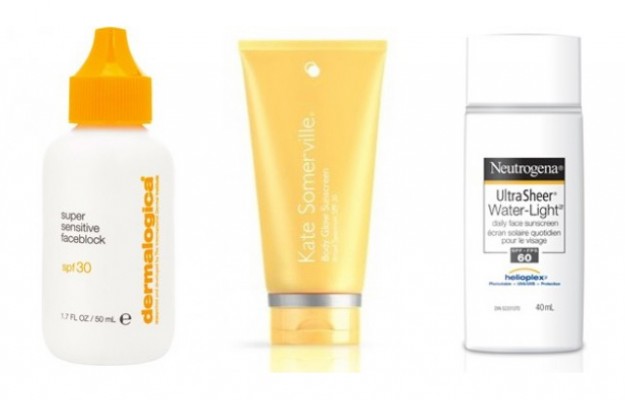 To help you out, we found the best sunscreens in different formulas and price points so that you can find one you love and can use it every day.
Studies show that if you use sunscreen every day, you greatly reduce any aging that shows up on your skin. This means using sunscreen even when it's not sunny outside – because we all know that the harmful UVA and UVB rays are still there. We think that's reason enough to invest in a suncare product all year round.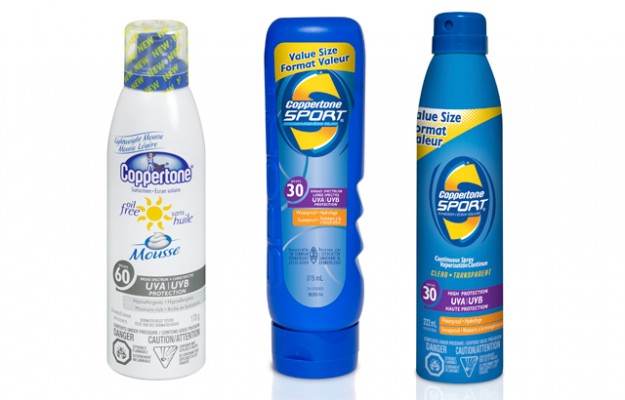 1. Coppertone Sport Sunscreens ($11.99). These drugstore sunscreens are awesome because they're affordable and are completely sweat-proof and waterproof so they'll last a long time.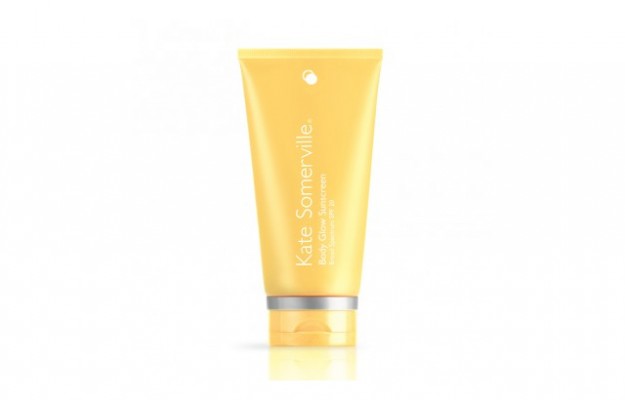 2. Kate Somerville Body Glow Sunscreen ($45). We love this SPF 20 sunscreen because it has shimmer in it so your skin looks good while it's being protected.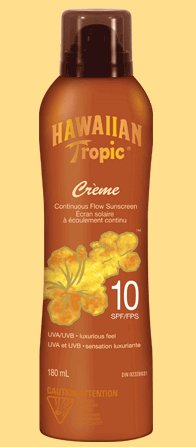 3. Hawaiian Tropic Crème Continuous Flow Sunscreen. This sunscreen is only SPF 10 so it's the only one that we'd recommend for cloudy days.
4. Aveeno Protect and Hydrate Sunscreen.  We love this sunscreen because it's made for moisturizing and protecting from sun damage.  The formula is ultra-light and the sunscreen goes on more like a light lotion.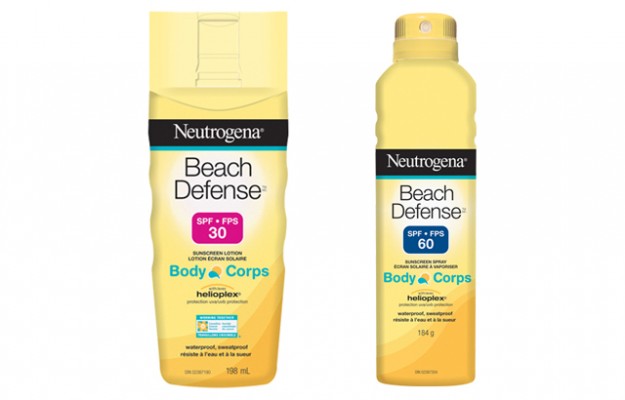 5.Neutrogena Beach Defense Sunscreen comes in different formulas so that there's something for the whole family.  We liked the lotion, the spray, and even the one for baby!
And if there's something that you use that's not covered here?  You might want to check out a few sunscreen lists we've done in the past.  It may be that a sunscreen on there just isn't one that we tried again this year.   Check out Sunscreen Reviews: The Good and The Bad from The Creams or Spring Break Essentials: The Best and Worst Sunscreens.