It's my first time trying out the Bio-Sculpture Nail polish collection and I'm impressed. Check out the beautiful colours that are perfect for fall. Love them all.
The shades (from left to right) are:
Angelic Statue, Starlit Cobblestone, Antique Granite, Mauve Regalia, and Knight's Armour.  They are all super pigmented and you need two coats to get full coverage.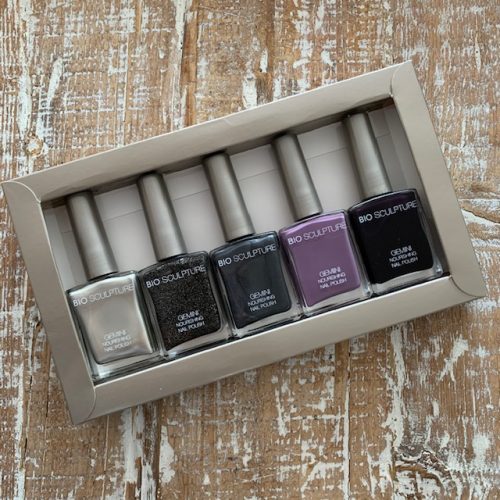 Here's Starlit Cobblestone which is my favourite colour. Even though I put a top coat on it, this is a gritty nail polish and it retained its texture. The polish went on really goopy and I had to be careful while I was applying it, but I'm happy with the effect and I like that it offers something different. This looks really good on short nails!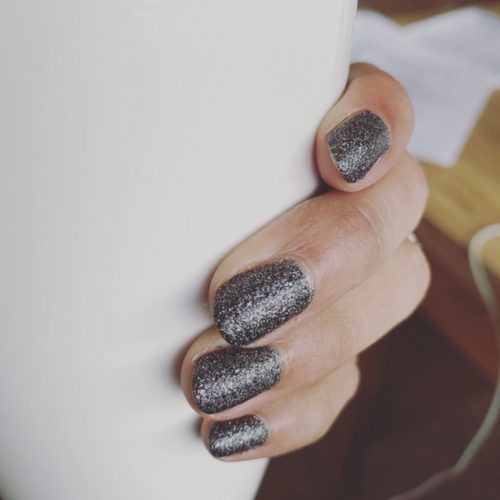 Look for them at salons that offer Bio Sculpture Gel nails.