This is the prettiest collection of nail polishes, and if you're interested in finding them, you can go to the Bio Sculpture website and fill out a form to find a salon near you.
Here's the whole range of colours: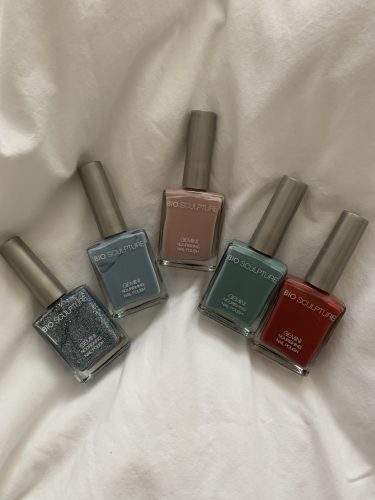 They are all so good and just the right shades for this season.  FYI, if you go on TikTok even for 5 minutes, you'll run into a video where some big name is wearing this exact shade of blue.  This is called Blue Balad – it is creamy, rich, and goes on so smoothly.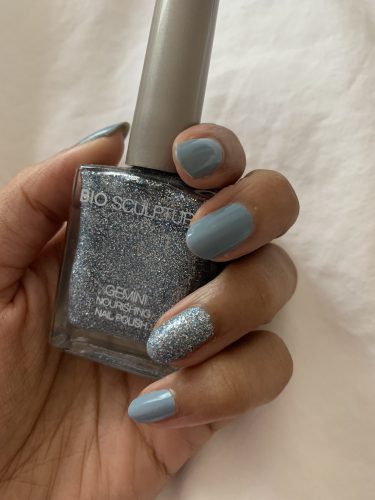 I really loved the colour, and then I used Sapphire Song to add some oomph, and that's the glitter polish that you see above.  On my nails is just 1 coat.  2 coats will give you a fully covered glitter nail which is actually hard to find in a polish.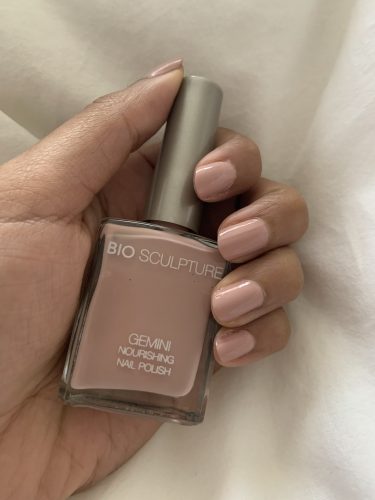 The pale pink is called Lyrics of a Lily and it's also really pretty.  It looks just like your nails and I think it would look especially stunning on longer nails because it would make your fingers look so long. I loved this colour too!  It's not trendy so it's always going to be in rotation for me.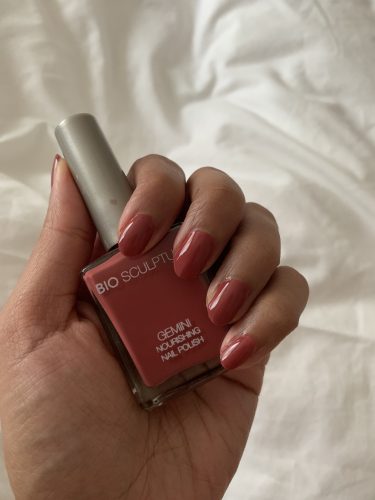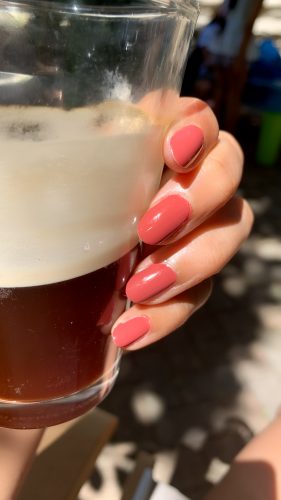 The reddish colour is Poetic Poise, and I thought it looks really sophisticated.  I wanted this to be peachy but I was pleasantly surprised that it went on a bit red, and I do like it on.  I think this would a great colour for going into fall.
Olive Garden (below) is also a great colour and very trendy – this sage green is the colour of my favourite t-shirt right now but it wasn't my favourite colour of the collection.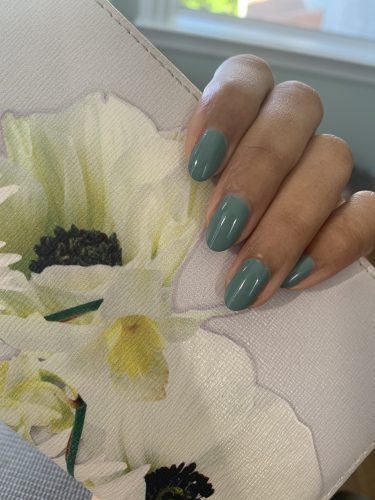 This collection has everything and I love the quality of the polishes.  All the colours went on so smoothly which is nice to see.  It's a thoughtfully formulated collection and line of products.
I hope you enjoyed these swatches and you like them as much as I do.