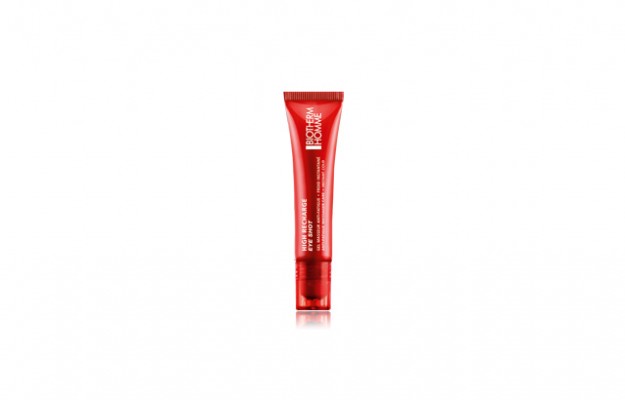 I should be watching Mad Men right now, but because the TV's being occupied by hockey watchers, I'm blogging about a men's product instead. It's the High Recharge Eye Shot by Biotherm – Instant Anti-Fatigue Cold Massager Gel. It's made for men, and I've given it to a reviewer who keeps it within reach and uses it almost every day.
The tube contains a light refreshing gel, and is topped with little metallic spheres that deliver the product and apply it on the skin.
After weeks of use, the product does provide instant relief to puffy and tired eyes, but does nothing in the way of fixing dark circles or relieving dryness. The red tube and name would appeal to men, but no matter what your skincare needs, chances are that this won't really make much of a difference.
Available at drugstores for $25.