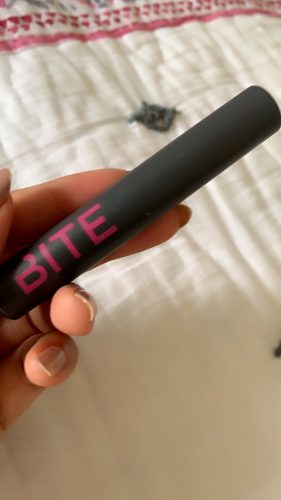 I know that lots of us are looking for a lip product that stays on even with a mask on and so maybe this new Bite Beauty Outburst Lip Stain will be for you.
If you're not for the drying nature of liquid lipsticks, this one is NOT like that.  It's not a liquid lipstick.  It's more like a lip balm that stains your lips.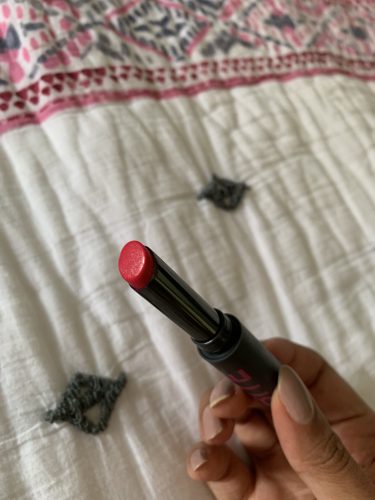 I have it in Strawberry Frozé.  It's a hot pink, a magenta on me, and you can see in the swatch below that it has a balm-like texture when you first put it on.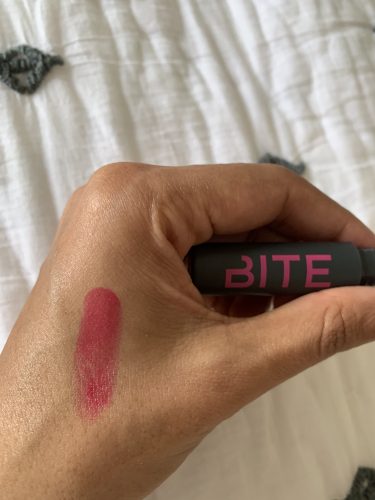 A couple of coats give you almost full coverage.  Although if you have pigmented lips like I do, then you'll want more than one coat.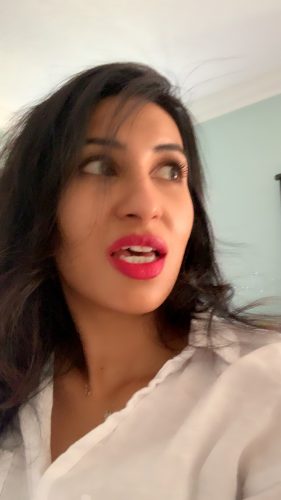 Once the balm wears off, you're left with a popsicle-like stain that lasts the whole day.
Right now, this lipstain is only available in only 3 colours – a hot pink, a red, and an orange.  If these ever come out in a more natural-pink then I'll get another one.
$24 or get all three colours for $54 online.  Also at Sephora. Vegan, gluten-free, and cruelty-free.