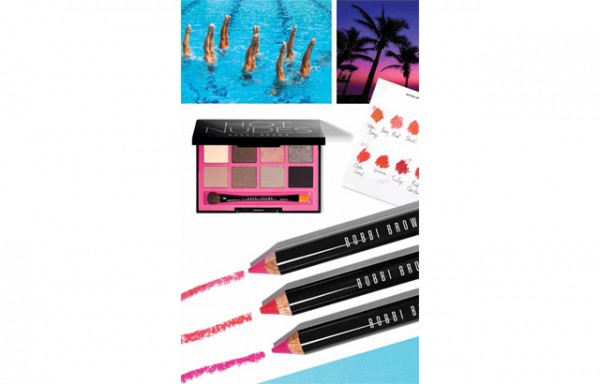 Bobbi Brown's latest collection is inspired by the warm weather and shades of Florida.  Think bright colours but easy nude eyes that need just a hint of shimmer or a slick of black eyeliner paired with a pop of colour on the cheeks and lips.
The collection includes three new colours of the Art Sticks (I still need to try those!) and they come in Hot Pink, Hot Berry, and Hot Orange ($30 each).
The Sheer Lip Colours are the highlight of the collection, I think.  They come in three basic colours: orange, berry, and pink and make bright lips easy to wear.  Be prepared to wear the pigment with some confidence: these "sheer" colours are sill super pigmented and one swipe is enough to give you enough of a punch of colour. ($30 each)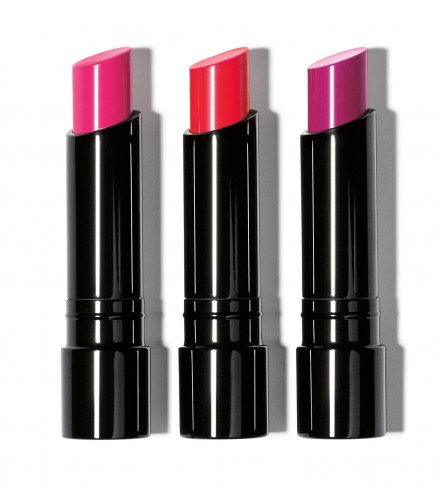 Also check out the Hot Nude Cheek Palettes – they are perfect for those times that you wanted a range of coordinating cheek colours to play with but all in one palette.  There's Pink,Calypso, and Berry.  Each has two matte sahdes and one shimmer shade in it.  ($52 each)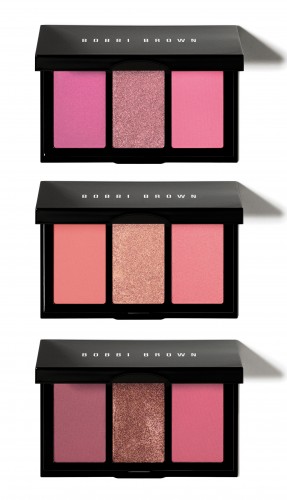 Here's mine in Pink. Surprisingly, my favourite shade in the palettes is the shimmer, even though I normally stay away from shimmer shades.  These are different: they are so sheer, and the shimmer is totally wearable.  They're also gold-tinged so they kind of wear like bronzers instead of true shimmer blushes.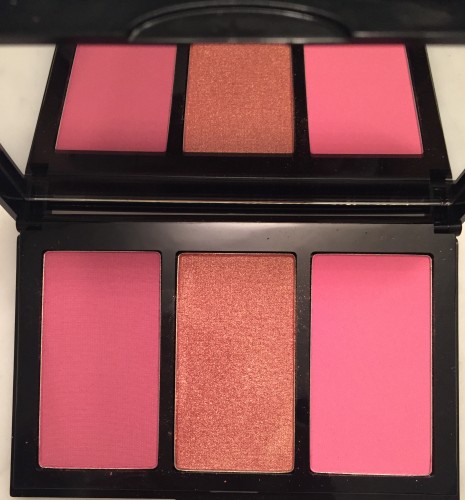 I did find the darker shade to be a little unwearable for anyone that's medium-toned.  It's just too dark and super pigmented so it's hard to blend down as well.
Obviously, the Hot Nudes Eye Palette ($76) is amazing.  It's a nice blend of matte base colours, metallic lid colours, a sheer shimmery brown for the crease, two intense sparkle colours, and one sheer shimmer (almost matte, though!) black that works to add intensity if you need it. The metallic colours are on the light side, especially because the shimmer is silvery, but that's the idea with this nude palette.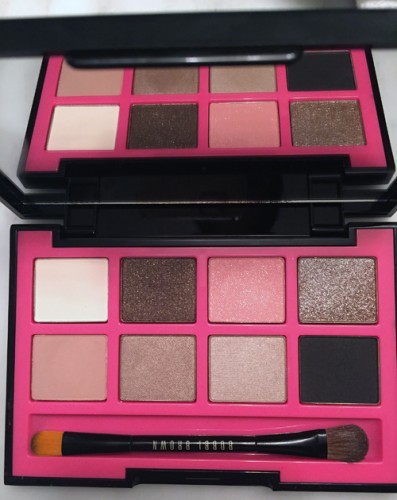 The collection is on counters this month.