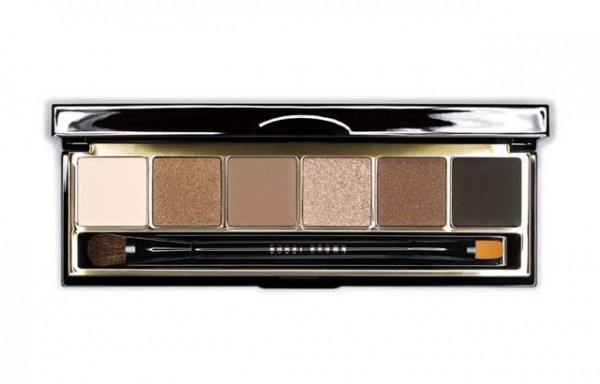 Here's a good reason to invest in Bobbi Brown eyeshadow palettes – Absolutely No Fall Out!  It's pretty amazing, actually, especially considering the fact that there is a glitter shade in the Smokey palettes and glitter usually falls out.  Not in this case!
This winter, Bobbi Brown has brought out a Smokey eyeshadow palette in two colour configurations:  warm and cool.  Both are a nice mix of matte, shimmer, and glittery shades of eyeshadow that are paired well enough to work together.  Here's a suggestion: if you're of a cool eye colour go for the warm palette, and if you're of a warm eye colour go for the cool palette.  Using opposite-toned shadow will make your eye colour pop and if you're doing a smokey eye, you want to draw attention to the eye area anyways.
I have the Warm Palette and it works if I want to wear the warm gold shades during the day.  They actually don't look overly "smokey" on me, and that's the beauty of these palettes.  You can wear the lighter shades during the day, but add glitter or the darkest shadows to amp up your look to make it smokey.
The shadows are really high quality – they blend beautifully, are highly pigmented, and as I mentioned there is no fall out.
$56 each at Bobbi Brown counters in Holt Renfrew, Murale, or Sephora stores.