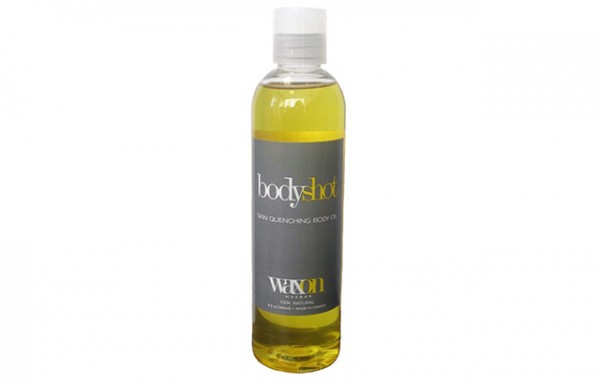 If you're into keeping your skin hydrated and conditioned but without any sort of heaviness, then you need to add an oil into your skincare regimen. They are super easy to apply and sink into the skin almost immediately. If you can't wait for them to absorb, you can towel off the excess and still see your skin reap the benefits.
My latest discovery is from Waxon WaxBar in Toronto and is called the Bodyshot skin quenching body oil. It's a light oil mixed from Coconut Oil, Calendula Oil, and Arnica Oil. It's light yet super hydrating and a little bit goes a long way. It also doesn't have an over-powering smell.
Winter has hit all of North America pretty hard, and I'm sticking to body oils because they're so easy to use and I'm sometimes too much in a rush to apply body lotion. What are you using to hydrate your skin?
You can purchase the oil online or at the Waxon WaxBar locations below:
120 Adelaide St. W.,Toronto, Ontario
1242 Yonge Street,Toronto, Ontario
$28 for 8 fl oz.