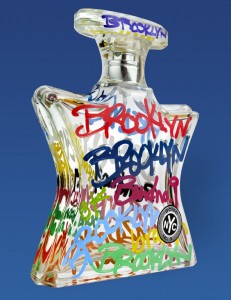 Bond No. 9, that brand that seems to do everything in its own way, has come out with a new scent called Brooklyn.  Although all the scents from the line are unisex, obviously there are some that are more masculine and some that are more feminine.  This one for sure goes in the former category.
Brooklyn has notes of gin and geranium and what's great about all the scents from this line is that there's an amazing lasting power and what's called sillage. Sillage is the ability for the scent to be smelled around you and once you've left the room.  It's like a trail that the scent leaves, and this one definitely has it.
Unlike most masculine scents and those marketed to that sex, Brooklyn is citrusy and fresh but not shy.  It's not a scent that you smell in the morning and forget about at night.  It's there the whole day and evolves but stays true to itself.
Get this for the man in your life, or wear it layered with some of your other favourite scents to give them more lasting power and character!  Bond No. 9 scents are available at Holt Renfrew stores in Canada.