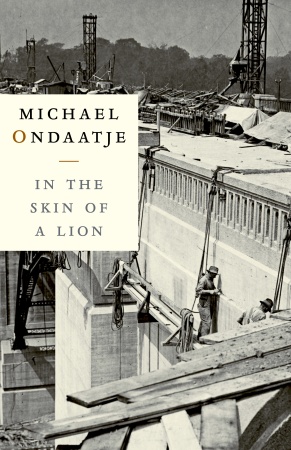 Over the vacation I read a few books and one of them was "In The Skin of a Lion" by Michael Ondaatje. Let me tell you, that after reading the latest New York Times Bestseller's and other books that my friends had recommended, it was nice to come to something that was well-written. As much as I want to lose myself in a good story, one thing that is really important to me is good prose, and Michael Ondaatje delivers.
In The Skin of a Lion is a love story and takes place in Toronto during the earlier part of the 20th century. It was interesting to me because the writer rediscovers places that I am very familiar with, and I found myself wondering what restaurants and landmarks he was really talking about! As all good books do, this one begins and ends in medias res and so you're left wondering about the characters and where they finally end up. It's a sign of a good book (or movie, even) when you can't put the story out of your head and keep thinking about it for a few days.
Now that summer is pretty much over, you too might be done with your beach reads and want to move on to something more substantial. Pick this book up. It will show you why writing is an art, and what separates the good writers from the bad.