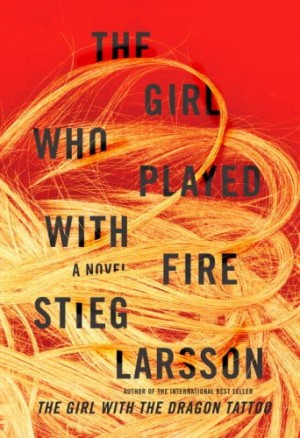 I read The Girl with The Dragon Tattoo this summer, and it was so good that I just had to go on to read The Girl who Played with Fire.
I didn't like it as much as the first book in the trilogy, but I do have to say that it was an engaging and excellent read. This one isn't a murder mystery like The Girl With The Dragon Tattoo, but the main characters are the same, and the book moves ahead with their lives.
If you still have not read any of the books in the trilogy, you really must. They are fantastic fun reads, and pretty unlike anything else that's out there.
Have you read the trilogy? What was your take on it?
Are you reading anything else good that I should know about and check out?