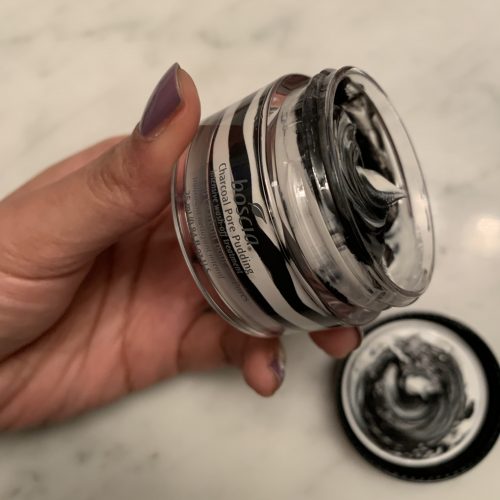 Got this Boscia Botanical Besties Gift Set from Shoppers Drug Mart and it is the best thing ever. Proof that the best time to try new skincare is in December when all these gift sets come out.  The set includes travel sizes of: Makeup-Breakup Cool Cleansing Oil, Purifying Cleansing Gel, Luminizing Black Mask, and the Charcoal Pore Pudding.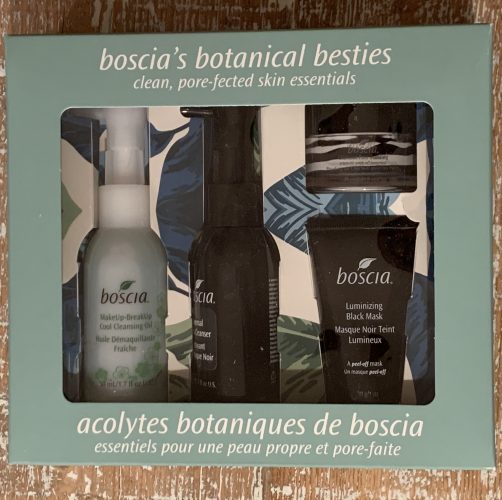 If you have problematic skin then these products are amazing. They seem to help clean your skin so that it's not so oily and they decongest pores so that you're not breaking out as often.
The Makeup-Breakup Cool Cleansing Oil didn't really feel cooling on my skin but it's a nice liquidy oil that does break up any and all makeup and then washes it away completely clear.
The Purifying Cleansing Gel is a warming foaming but slippery gel cleanser that takes off all oils on your skin but conditions it too. This was my favourite product in the set. It smells amazing and leaves a bit of moisturizer behind on your skin even though it's foaming and cleansing. I also like that a little goes a long way with this cleanser. You need half a pump on your whole face, whereas I like to use 2 pumps of the Cleansing Oil to make sure that it really does a good job.
The Luminizing Peel of Mask is also nice but I find peel off masks such a pain to use. They need to dry for at least 20 minutes (the instructions on this one says 30 minutes) and then they only peel off if you've applied them thickly enough. This one left my skin noticeably smoother and brighter, so taking off that top layer of dead skin isn't a bad thing, if you can stand the tugging and the mask itself.
The Charcoal Pore Pudding is basically another mask that helps draw impurities. It really makes your skin feel super clean.  You can see that it's a beautiful blend of charcoals that go on to skin smoothly and absorb oil.  Charcoal is a great ingredient for oily and blemish-prone skin because it really absorbs impurities.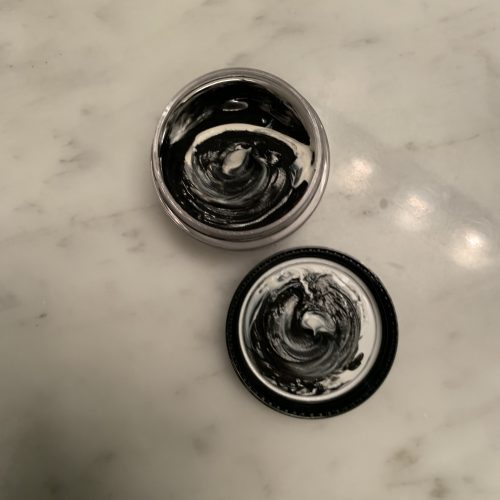 The mask also smells amazing so it was beautiful to put on to your skin and have it on for the 20 minutes required.  I jumped into the shower afterwards and washed it all off and my skin felt so much smoother and cleaner.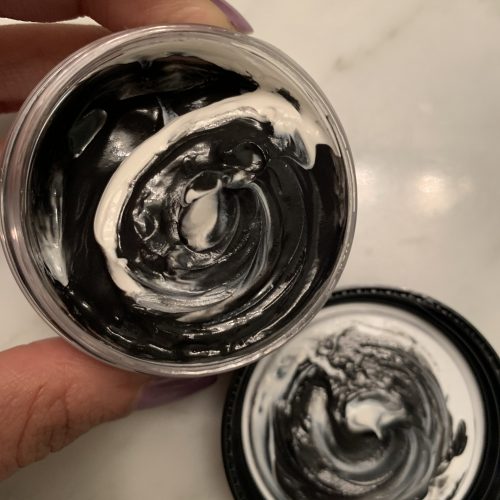 You can get the entire kit and all Boscia products at Shoppers Drug Mart.