Bottega Veneta shoes are having a moment today, and maybe that's why I've reached for this beautiful fall fragrance.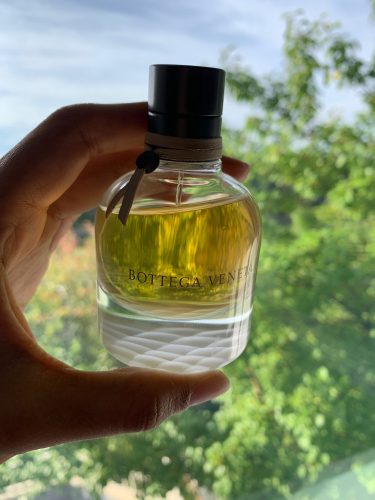 I have finally found my favourite fall scent and it's from 2010.  It is quiet, yet there.  You smell it if you hug me or not at all.  The scent is warm and comforting without being sweet or smelling like a Christmas tree or pumpkin pie.  Thank goodness.
Check out the beautiful bottle.  There's a leather collar around the bottle's neck, and a quilted bottom that you can't see or feel until you pick the bottle up in your hand.  All of them hark back to Bottega Veneta's simplicity and elegance.  The fact that there are these beautiful details tied into the bottle design shows their link back to the leather goods that they are known for.
Bottega Veneta's Eau de Parfum is amazing and the perfect scent for cool weather.  Head to your local department store and smell for yourself.
The notes are: Italian Bergamot, Pink Pepper, Indian Sambac Jasmine, leather, Oakmoss, and Patchouli.  Somehow, the scent is super warm and comforting, and what I can smell the most is the leather, oakmoss, and patchouli in the drydown.  There's a bit of warm jasmine but not the zing of bergamot or the spiciness of pink peppercorn.
Like any good fragrance, you can smell none of those and all of those notes at the same time, which is nice.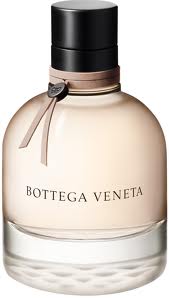 The scent is officially a leathery floral chypre, and just like the actual fashion house, the theme is laid back luxury.  It is  sophisticated and approachable.  This scent is like wearing a cashmere scarf – only the wearer knows of soft and truly luxurious it is and the rest can only admire from afar.  That is what this scent is.  If you wear it, you can enjoy it the most because you get to smell how it changes throughout the day, and that is truly wonderful.
The scent is $145 for 50mL at Holt Renfrew and select The Bay stores.