Nicole by OPI has added 6 new colours to its line of Kardashian Kolors.
The colours are: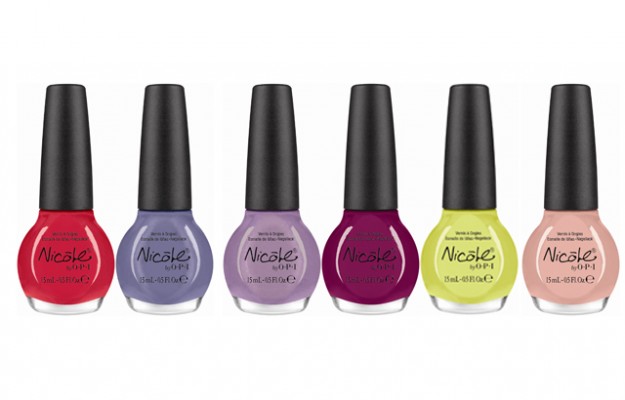 Strike a Pose – A totally camera red-y color.
Back to Reality…TV – This pretty little periwinkle was made for TV.
One Big Happy Fame-ily – This lavender shimmer is the American dream.
Our Fuchsia's Lookin' Bright – This purple-y fuchsia has the world at her hands
Ladies in the Limelight – The most talked-about yellow-lime of our time!
Paparazzi Don't Preach – This pretty blush pink is doing just fine.
Honestly, after the first and then second launch, this collection has lost its luster for me.  Are you going to be running out to get any of these Kardashian Kolors?