I've been trying out a couple of Briogeo hair products this summer and it's time for a review!
First up: the Briogeo Don't Despair, Repair! Deep Conditioning Mask.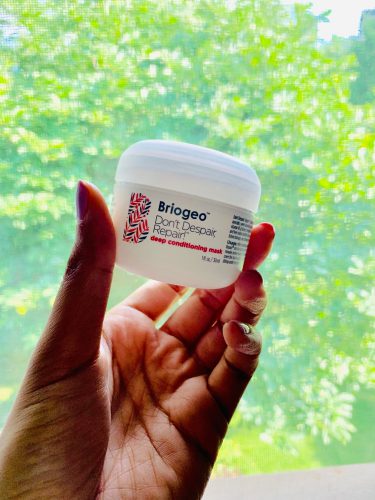 The directions on this mask were to apply on wet hair and let it sit for a while.  Which I did.  It washed off like a regular conditioner but it did seem to moisturize my hair.  I didn't feel like it was much different from any other deep conditioning mask I've used, but I will say that it's nice and thick and super-conditioning, which is awesome.
I had less luck with the Farewell Frizz leave-in conditioning spray.  My hair is curly and frizzy and this wasn't enough to take care of it on its own.  It was great for layering with other, heavier products, but ultimately it wasn't essential to my hair routine.
I'm holding on to sample sizes of the two products, but you can find the full sizes and the entire Briogio line at Sephora.