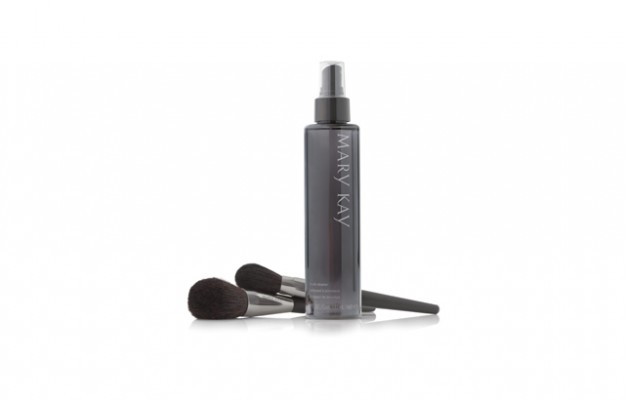 If your new year's resolution was to keep your brushes clean, and it's now mid-February and you haven't even washed them once, then this is what you need: Mary Kay Brush Cleaner which is a mere $12, in a spray bottle, and works so well that no-one will know that you never really "wash" your brushes.
I actually use this on the 5(!) eyeliner brushes that I keep on hand, because I apply gel liner daily and it seems to dry on the brushes making them stiff and unusable. You could wash them with soap and water, but really, who has the time? And then the patience of waiting a day before they dry! Forget it.
Instead, I use one brush a day, and at the end of the week, I spritz the Mary Kay Brush Cleaner on to the brush and wipe off all the product into a clean towel. The cleanser dries instantly, which means that your brushes are ready to go when you are.
Super easy!
Check out the cleanser, and the whole new Mary Kay brush collection online. Incidentally, their eyeliner brush is pretty awesome and is only $12 too!