I find that my lips don't get too dry if I drink lots of water during the day, but one of my main problems is that I don't like drinking water, and I LOVE drinking coffee… so… drinking water is a struggle.  But I'm working on it!
In any case, I've decided that a lip balm that doesn't taste sugary sweet is the way to go if I want my lips to stay comfortable and soft because then I'm not constantly licking my lips.  I have two favourite lip balms right now… one that I'm willing to share and one that's more of a splurge… but that I share anyway!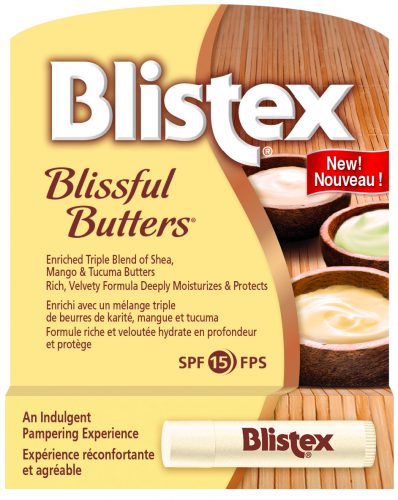 First, the budget-friendly lip balm: new Blistex Blissful Butters which are super smooth and immediately relieve surface dryness.  They have SPF 15 in them so they're perfect for the ski slope or for any other time that you're out and about during the day.  These are $4 and available at all drug stores, supermarkets and mass merchandisers nationwide.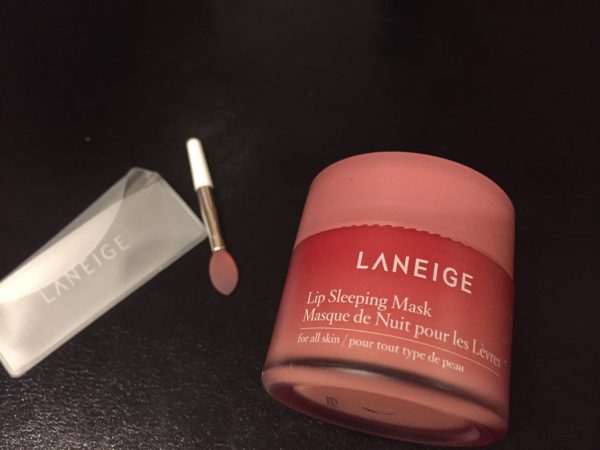 My FAVOURITE lip balm of ALL TIME is the Laneige Lip Sleeping Mask. 
Even though it says that this is a mask you apply to your lips at night time, it's really something that you can use any time that your lips are dry and it will make them soft and smooth in one application.  The instructions included recommend applying the mask liberally while you sleep and wipe it off in the morning.  The accompanying spatula helps you do that because it really does apply a nice thick layer on the lips.  My lips absorb all the moisture while I'm sleeping and there's usually nothing to tissue off, but the idea would be that at that time any dead skin would come off with the excess lip balm.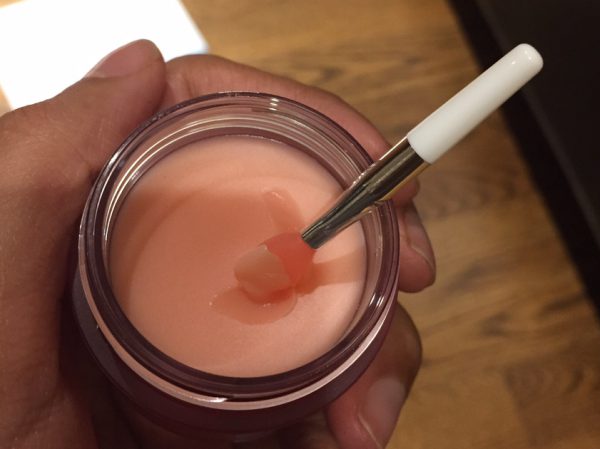 I will say that thanks to this lip balm, my lips are super soft and I've taken to using it right after I take my makeup off so that it can start doing its job.  My kids even use it during the day, (they just stick their little fingers into the pot and apply liberally on their lips,) and it's helping their lips stay soft and smooth too.  
Here are the ingredients from the box: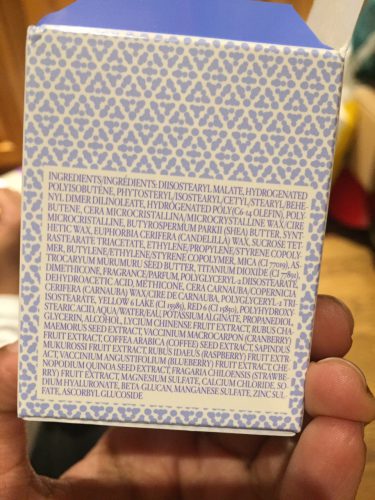 For a lip  balm, this is a splurge at $26, but if you have chronically dry lips and want something that's going to take care of that immediately, then this would be my recommendation.  The pot is generous and it will last you a long time.  The finish is shiny and glossy when you use it as a lip  balm, and it's also slightly sticky which I think helps it stay on the lips instead of wearing off almost immediately.  Pick it up at Sephora stores.