I've been using these two great products from the Bumble and Bumble Bb.Curl line: the Butter Masque ($49) and the Luminous Oil Spray ($42); actually, I liked the Butter Masque so much that I used it every time I washed my hair because it took care of frizz like nothing else. In fact, I posted a picture of the empty tube.  That's how quick it went.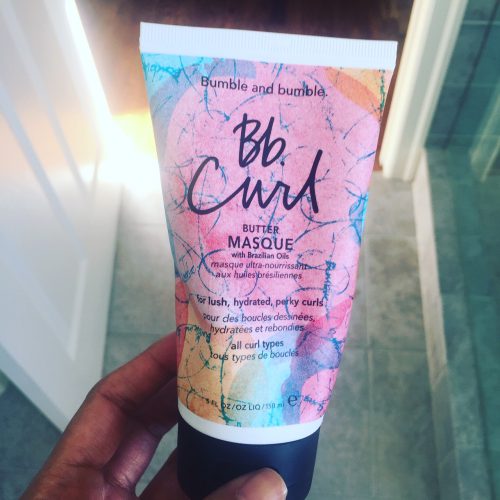 The Butter Masque actually has a very thick butter-like texture.  You need to put it on wet hair so that it emulsifies a little but then it coats the strands and helps keep moisture in.  Curly hair is usually very dry and needs to have moisture sealed in.  Most hair dressers recommend applying product on the hair when it's wet, and then scrunching it in to help the hair curl nicely.  This helps keep moisture in in the shower, and then you can apply other curl products after washing your hair.
Bumble and Bumble says that you can also apply this to dry hair as a pre-treatment, but I found that to be difficult to do.  The masque is so thick that it actually tugs on the hair when I tried to apply it.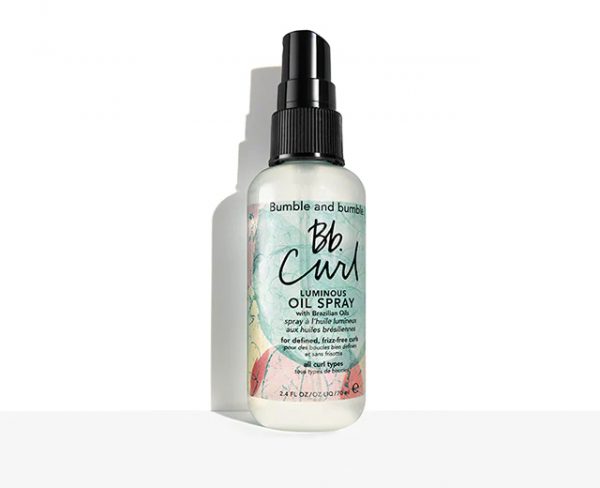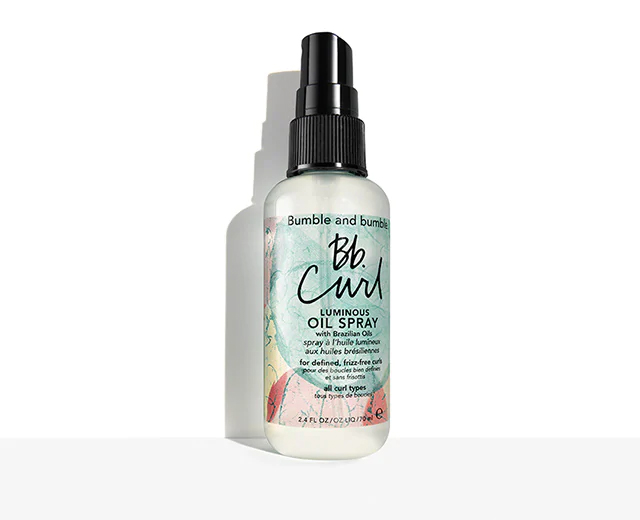 I treat my hair when it's still wet, but then follow up dry hair with the Bumble and Bumble Luminous Oil Spray.  It's silicone-free but full of oils and adds real shine to your hair, taming any crazy frizz.  A little bit goes a long way, so I apply a couple of sprays, work it in with my hands, and then see if I need more.  Usually, that's enough. This spray is best for thick wavy hair, so if your hair is fine (and mine is) really be careful about how much you use.
Available at salons or online.