You guys, Bumble and Bumble has reformulated their entire Curl Care line so that it's even more hydrating than ever before. The collection is enhanced with Avocado, Jojoba and Coconut Oils to provide lasting moisture and hydration to curly hair which has a tendency to be extra dry. As someone who has curly hair, I can attest to the fact that my hair is needlessly dry.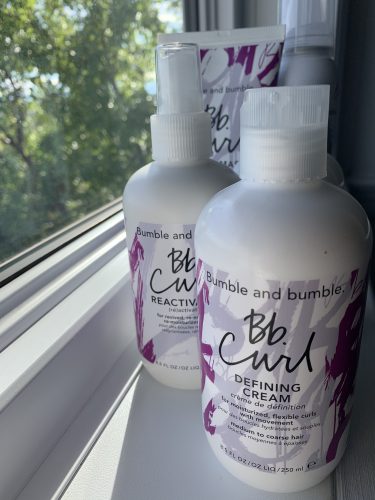 I'm trying out all the products you see below, and I have to say that my favourites are the mousse and the 3-in-1 Conditioner.  It's a 3-in-1 because you can use it as a Co-Wash instead of just a conditioner.  If you're unfamiliar, a co-wash is where you wash your hair with conditioner instead of shampoo because it's more moisturizing and not as drying.  I love that the 3-in-1 Conditioner isn't as drying as a regular shampoo but not as thick as a regular conditioner so it strikes just the right balance for my hair.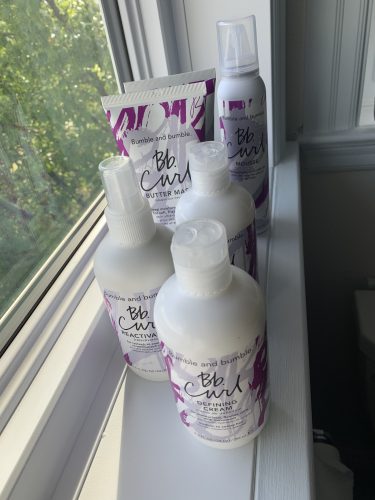 The Bumble and Bumble Curl line can be found in salons and wherever you normally buy your Bumble and Bumble products.
$31 for the 3-in-1 Conditioner, online.  Also, when you order from the website, there are some good deals to be had and they are generous with the samples which I really appreciate.  My salon – Jerome Salon – is also generous with the samples.