Just an update for you, in case you were thinking of getting this: it's marked down to $20 at Sephora.
Currently wearing this @bumbleandbumble Hairdresser's Invisible Oil Fragrance for hair and body. I spray it directly into my hair and it's working well.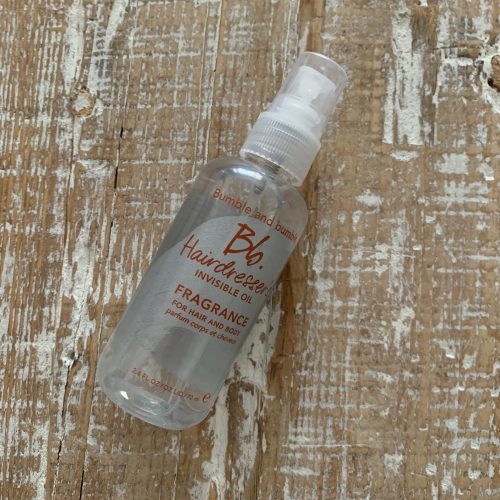 Normally, I wouldn't spray a perfume directly into my hair, but because this is formulated with some dimethicone, it adds a bit of shine and conditioning to your hair instead of being just water and alcohol like most perfume. If you spray regular perfume into your hair, it might be drying and it might not really stick to your hair and give it the scent that you want. With a perfume specifically made to be used on your hair, it's formulated to better stick to your hair. Regular perfume works with your skin, the oils on it, and your body temperature, but this doesn't need any of that. I mean, I don't spray it close to my scalp, and it's great.
Notes! The notes are coconut and vanilla and tiare flower. It's a beachy one and that makes it perfect for this time of year. Like most perfumes, this smells a little strong when you first spritz it on, but then the scent fades as you wear it, and it's not very strong when I walk out the door in the morning. This would be a great alternative to dry shampoo, if you just used that for the scent.
It's limited edition and available at salons that carry Bumble and Bumble, or Sephora. $38.