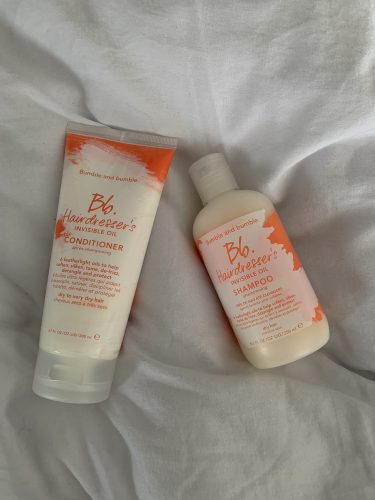 This is absolutely the shampoo and conditioner you need if you have dry hair and needs a lot of moisture, especially if that's what you switch over to in the cold winter months.
The shampoo is moisturizing but not heavy and thick. It spreads easily throughout your hair and leaves it moisturized and not stripped of moisture. If you're looking for a deep cleanse, though, this is not the shampoo that you want to use.
The conditioner is seriously heavy and maybe one of the heaviest conditioners I've ever used. It's heavier than a lot of hair masks and leaves a serious residue on your hair by way of moisturizing. When I use this mask I find that I hardly need any styling products because it's that smoothing.
Of course, both of them enriched with coconut oil, argan oil, and macadamia nut oil which helps hydrate your hair. This is a great duo for dry or very dry hair – if you highlight or regularly use hot tools on your hair, you're going to want to use these.
Available at salons and Sephora. $45 for the large size of the conditioner, $41 for the large size of the shampoo.