As an addition to their popular Surf Spray, Bumble and Bumble has now launched a Surf Styling Leave-In Gel Cream to help you get those beachy summer waves.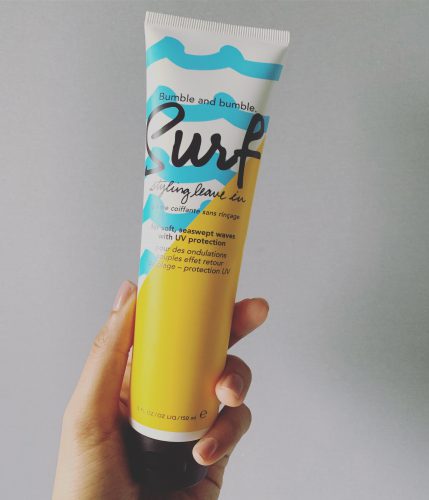 This is a gel with a little bit of hold in it but no grit.  It's great product for the summer because it lets you apply and go.  Because this is a gel, it has no slip in it and not a great deal of frizz control.  It just defines waves and texture, but isn't very hydrating or moisturizing.  It's not great for very dry hair, and if you do have dry hair, it's a good idea to apply a styling serum on your ends first and then put this in.
I've been using this daily and sometimes mix it into a heavier styling cream.
Available at Sephora and salons,$35.