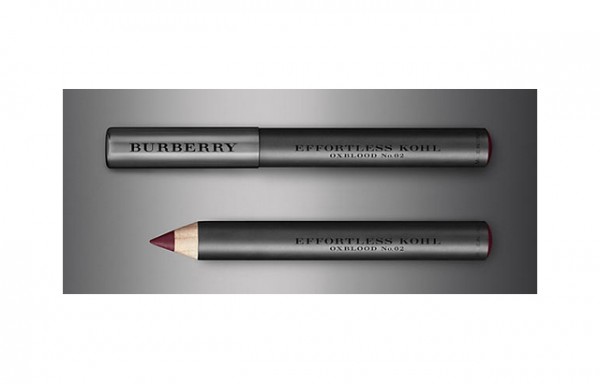 This winter, Burberry launches a product for eyes and lips. Called Effortless Kohl, this comes in bold shades that really can be used anywhere.
We got the Kohl in Oxblood, and so it seemed only appropriate that we only use it on our lips. It wears more like a traditional pencil – not as smooth and soft as we could have liked (this is not like all those jumbo lip crayons out there), but because it's so dry it means that you can really build colour in a personalized way. One coat of the colour is a sheer wash, while additional swipes mean you can get opaque coverage. Because it's so dry the lasting power is amazing.
Oxblood is a deep dark red, and it will suit almost every skin tone. It's the perfect colour for the season, but you might need courage to pull it off every day.
Pick it up at Burberry counters now.